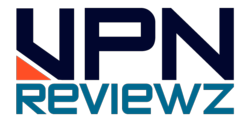 The only true way to maintain any kind of personal privacy, (at least on the internet,) is by using a personal VPN.
Undisclosed Location, South America (PRWEB) June 12, 2013
In a short, curtly worded post published on the 10th of June, the CEO of the popular privacy and anonymity provider reviewing website, VPNReviewz, announced that his website would be partnering with their sister site, UsenetReviewz, to uncover and publish as much as possible, anything about the Trans-Pacific Partnership, (TPP.) that he and his staff could possibly learn about the international agreement. Michael Maxstead, the CEO, says that the TPP is another "SOPA on steroids," In a post titled, "The Trans-Pacific Partnership – So Many Bad Elements And So Few Good Ones," the privacy/anonymity expert says, "there are many reasons why everyone should be concerned," but the secrecy with which negotiations are being held is a major talking point of the announcement.
The Trans-Pacific Partnership, (TPP,) is a trade agreement being negotiated by the Office of the US Trade Representative, (USTR,) that has no less than 9 countries participating in the negotiations. The agreement is being touted on the USTR website to "enhance trade and investment among the TPP partner countries, promote innovation, economic growth and development, and support the creation and retention of jobs." And in spite of the negative publicity the TPP is receiving due to the secrecy surrounding the negotiations, they have remained behind closed doors. USTR head, Ron Kirk defended the secrecy of the negotiations in a Reuters interview on May 13th of last year saying that the secrecy preserved, "our ability both to preserve negotiating strength and to encourage our partners to be willing to put issues on the table they may not otherwise."
But according to the article, "The negotiations have remained 'Top Secret' and all efforts are being made to keep the negotiations as un-publicized as possible, so this should raise some red flags." Maxstead then goes on to warn that if the documents that were allegedly leaked to activist organizations back in Feb. 2011 proved to be genuine, "there will be some huge changes across the internet landscape." The article then lists a few items in the supposed draft copy that the VPNReviewz editors and CEO thought would be "most noteworthy" to their readers.
"It is for the above reasons and many, many more," the article continues, "VPNReviewz will be joining with our sister site, UsenetReviewz, in supporting the efforts of the Electronic Frontier Foundation." The announcement then lists ways that a person can help the organizations through links to petitions, and form letters to US Congressmen and the Office of the US Trade Representative. Maxstead then advises the reader to "Protect Yourself," saying that if news of the TPP stipulations isn't sufficient motivation then, "how about the recent revelations that the Guardian has enlightened us to?" His expert advice: Security, privacy, or anonymity, on the internet, is almost a thing of the past. "The only true way to maintain any kind of personal privacy, (at least on the internet,) is by using a personal VPN."