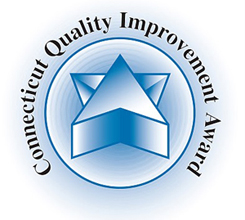 We are thrilled to win the Gold Prize again this year! This award underscores GoECart's commitment to keeping its clients at the forefront of digital commerce through rapid & continuous innovation that is delivered seamlessly & frequently.
Bridgeport, CT (PRWEB) June 13, 2013
GoECart, a leading provider of fully integrated and multi-channel ecommerce solutions, today announced that it has won the prestigious Gold Award in the 2013 Connecticut Quality Improvement Award Competition. This is the second year in a row the company has received the CQIA's top innovation award for its all-on-one ecommerce suite, GoECart 360.
The receipt of the award again this year is a testament to the company's commitment to ongoing innovation, as the CQIA promotes and recognizes excellence and innovation in CT based organizations.
"This has been an exciting year for GoECart, and we are thrilled to win the Gold Prize again this year!" said Manish Chowdhary, GoECart's CEO. "Ecommerce world is changing daily. This award underscores GoECart's commitment to keeping its clients at the forefront of digital commerce through rapid and continuous innovation that is delivered seamlessly and frequently. Day in and day out our team works tirelessly to provide the ultimate in multi-channel ecommerce solutions, so that our clients can rest a little bit easier," he said.
The company's game-changing ecommerce suite, GoECart 360, provides multi-channel merchants with ALL of the tools needed to manage and grow an online business. This includes:
•Advanced Ecommerce Platform (B2B and B2C) –Designed for speed, high-performance, scalability and most importantly higher conversions through a branded and delightful shopping experience for today's demanding and empowered consumers.
•Full Support for Personalized Products with Instant Preview – Adobe® Scene7® powered personalization engine enables retailers to offer highly customized products (e.g. engraving, monogramming, etc.) with instant visual "proof".
•Multi-Site Capabilities –Multiple branded sites and microsites can be leveraged to boost SEO and cater to multiple markets (e.g., B2B, B2C, international)
•Sales and Use Tax Compliant – GoECart is officially certified with Avalara® AvaTax®, giving merchants end-to-end sales tax compliance at no additional cost
•Enterprise class Back-office Tools – GoECart's ecommerce storefront communicates directly with its Order and Inventory Management Systems and built-in Salesforce.com CRM module, all driven from a single data source for greater operational efficiency.
•Responsive and Competent Technical Support– GoECart introduced a number of customer focused programs last year, including follow-the-sun support, enhanced training, SEO migration and social media reputation preservation, and conversion optimization consulting
•Amazon® and eBay® Integration – Merchants can automatically list products and update inventory to these popular marketplaces. Orders and fulfillment info is also synched up seamlessly without leaving the GoECart 360 admin panel.
These remarkable innovations led to some outstanding results for GoECart and its customers last year. Dozens of merchants successfully migrated to GoECart from just about every popular shopping cart solution and order management system. Potential merchants are encouraged to call the company to obtain the relevant case studies.
The Connecticut Quality Improvement Award Partnership, Inc. founded in 1986 is America's first state-level quality award using the Malcolm Baldrige National Quality Award for Performance Excellence. GoECart will receive the award at the CQIA's 26TH Annual Conference on Wednesday, June 12th 2013 at the Saint Clements Castle in Portland, CT. To watch a quick 2-min video on GoECart 360 and its benefits, please visit http://www.goecart.com/2-min-Video.aspx.
About GoECart:
GoECart's mission is simple - to empower growing retailers and emerging brands to sell more goods and services more efficiently. Our flagship, all-in-one ecommerce suite, GoECart 360, combines powerful ecommerce storefront software with multi-channel inventory and order management software, fulfillment, CRM, and much more. GoECart 360 enables merchants to sell across all major customer touch points-web storefronts, "brick and mortar" stores, call centers, mail order catalogs, and the leading online marketplaces using a single web-based solution instead of trying to cobble together multiple disparate systems.