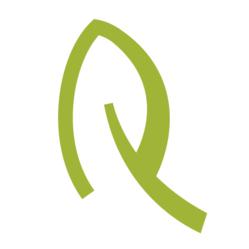 ..I feel like this is our way to give back, and to preserve our world for future generations.
Wichita, KS (PRWEB) June 11, 2013
June 11, 2013 - Openbrook.com announced that it would begin donating to "Plant-It 2020," a charitable group working to restore the environment by planting one tree at a time. As a part of their "Plant a Tree, Feed a Child" program OpenBrook developed a relationship with the organization. With each customer purchase, OpenBrook pledged to pay to have one tree planted.
Plant-It 2020 is a non-profit foundation that is dedicated to properly planting indigenous trees, which they then maintain and nurture. They plant trees wherever their donors prefer in the US and abroad, and guarantee that it won't be logged in the future. They are careful to choose species with the best survival rates, and they coordinate tree planting events throughout the US.
"I'm super excited to be able to donate to and promote this charity," says Ashleigh Lynn, resident blogger and OpenBrook's Lead Lifestyle and Entertaining expert, "I'm passionate about the environment, and love being outdoors. I feel like this is our way to give back, and to preserve our world for future generations." The "Plant a Tree" portion of the program was originated as part of OpenBrook's Open Earth Commitment, a business philosophy of charitable giving and ethical practices.
About OpenBrook.com: OpenBrook was founded in 2012 to provide customers with the luxury patio furniture experience at affordable prices. Staunchly committed to quality, each furniture piece is created with sustainability and durability in mind. OpenBrook.com was founded with the mission to change the world with every sale, through charitable giving. Internationally recognized as a leading lifestyle expert in outdoor living and entertaining, Ashleigh Lynn and her writings have been featured on UrbanGardens.com, ABHomeInteriors.com and on FidoFriends.com. Learn more at http://www.openbrook.com/ashleighs-view/.
DJ Dixon
(316) 869-2865
OpenBrook.com
mmgmediadept(at)gmail(dot)com