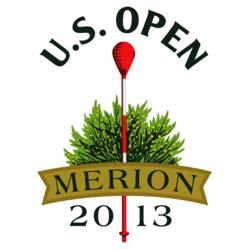 The USGA's digital platforms will be the best place to watch some of the U.S. Open's most exciting golf played by some of the most accomplished players in the game.- USGA Executive Director Mike Davis
Ardmore, PA (PRWEB) June 11, 2013
When Phil Mickelson, Steve Stricker and Keegan Bradley tee off at 7:11 a.m. (EDT) on Thursday, June 13 for the 113th U.S. Open Championship, the best place to watch the action will be on usopen.com and other USGA digital applications.
Visitors to usopen.com and users of the U.S. Open mobile and iPad applications will have exclusive access to the first two hours of continuous play on Thursday morning and the first 45 minutes on Friday, through live-streaming, high-definition (HD) video.
Coverage of the marquee group of Mickelson, Bradley and Stricker will continue throughout the morning. The afternoon marquee group will feature Tiger Woods, Adam Scott and Rory McIlroy at 1:14 p.m.
Exclusive coverage will also be available on Friday, with the 7:44 a.m. starting time for Woods, Scott and McIlroy. The 12:41 p.m. tee time for Mickelson, Bradley and Stricker, will also be streamed live.
"We're thrilled to bring this exclusive opportunity for fans to watch these marquee groupings," said USGA Executive Director Mike Davis. "The USGA's digital platforms will be the best place to watch some of the U.S. Open's most exciting golf played by some of the most accomplished players in the game."
Powered by IBM cloud computing and analytics technologies, this exclusive, live broadcast window will be available to computer, iPad, Android and iPhone users, and is part of the exciting features available on usopen.com and the "2013 U.S. Open Golf Championship" digital applications.
In addition to live HD video streaming, all applications provide users with access to real-time scoring, live updates, news and photos. Their user-friendly design will provide fans on the go with up-to-the-minute information and statistics from America's premier golf championship.
ESPN's live coverage begins at 9 a.m. on Thursday and 8:30 a.m. on Friday (EDT).
A complete U.S. Open television schedule for ESPN and NBC is available at http://www.usopen.com/en_US/champ_experience/viewing_schedule.html.
About the USGA
The USGA conducts the U.S. Open, U.S. Women's Open and U.S. Senior Open, as well as 10 national amateur championships, two state team championships and international matches. Together with The R&A, the USGA governs the game worldwide, jointly administering the Rules of Golf, Rules of Amateur Status, Equipment Standards and World Amateur Golf Rankings. The USGA's working jurisdiction comprises the United States, its territories and Mexico.
The USGA is a global leader in the development and support of sustainable golf course management practices. It serves as a primary steward for the game's history and funds an ongoing "For the Good of the Game" charitable giving program. Additionally, the USGA's Course Rating and Handicap systems are used on six continents in more than 50 countries.
For more information about the USGA, visit http://www.usga.org.