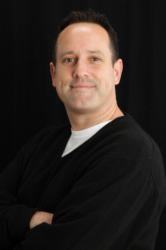 Our V12 blend gears up to more flavor in each bite.
Kelseyville, CA (PRWEB) June 13, 2013
"Now you can seal in moisture, vitamins, and minerals with a zesty crust of Go-Grill-A- Rub's hot, spicy sweetness," says Jason Sherwood (41) from their offices in Kelseyville, CA, "and create the best barbecue flavor you've ever tasted on chicken, meat, pork, or fish."
Sherwood and his cousin Jeremy Fitzpatrick (34) created Go-Grill-A-Rub, which they nicknamed V12, because the rub kicks into waves of intense flavor that accelerates with each bite. "It's addicting," says Fitzpatrick, who grew up loving the original Parsley Patch Salt-free Spice Blends. In fact, Fitzpatrick, refused to wear anything but Parsley Patch t-shirts to school. A different color each day.
Engage Organics is rolling out its new blends into grocery stores in California, Arizona, and Hawaii. Sherwood and Fitzpatrick, along with Sherwood's nine year old son, Jack, are hitting the demo trail to share taste sensations using their barbecue rub.
The trio can be seen at Andronicos five stores during the weekend of June 22-23, 2013 in Berkeley, Albany, San Francisco, Los Altos, and San Anselmo, sharing foods made with Engage Organics Salt-free Seasoning Blends.
Engage Organics Salt-free Seasoning Blends come in 9 varieties. Look for Original All-Purpose with or without sesame seeds. Try Garlicsaltless for the best garlic bread on the planet. Engage Organics offers recipes at the demos, all of which can be found on their website at http://www.engageorganics.com/salt-free-recipes.
Customers are happy to find their old favorites from the Parsley Patch Salt-free Blends, including the Italian Blend, which is now called Tuscany-Mix and puts zip into anything pasta. Mexi-Mix is formerly the Mexican Blend; it replaces those high sodium taco seasoning packets with real flavor instead of salt. And Sweet-Cinn is a cinnamon wonder that turns coffee into a Starbuck's specialty treat with just one stir. Of course, most Lemon Peppers on the market use salt and sugar as the first ingredients. Not Engage Organics. Get the kick of lemon and sweetness of sugar without sugar and salt. It's-A-Dilly is a dynamic blend and is a cult favorite for anything fish, chicken, or potato. And lastly, the new barbecue rub, Go-Grill-A-Rub, is a must for grilling without salt for a healthier lifestyle.
These salt-free seasoning blends are the identical recipes that made each salt-free spice blend brand famous under the Parsley Patch label. The company is now working on a line of hot barbecue seasoning blends.