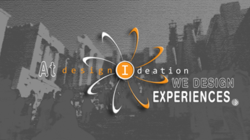 Mr. DeVetter explains "We are all inherently intuitive. When we train ourselves to command our intuition we can apply it to becoming better at what we do..."
St Paul, Minnesota (PRWEB) June 13, 2013
Creating the best customer experience starts with knowledge of what the customer values most and an understanding that the experience starts long before they walk into the store or enter the site. Customers expect first class service and they deserve to be treated like guests in a friendly, interactive environment. But that is not enough. When the experience is intuitive, it becomes easy and comfortable for the customer, patient or guest. When the experience becomes inspirational, the customer connects with the business and is likely to tell his or her friends.
What is your story?
According to founder, Paul DeVetter, Design Ideation was inspired by a passion for design thinking and an admiration for the power it has to turn ideas into objects. Impressed by the influence that thoughtful design can have on the user experience, Paul set out to package the logical thinking that drives innovation. Intrigued by the science of human behavior and the art of designing connections in our lives, he has linked the logic of design thinking to the rhythm, language and harmony of the natural world around us, to make experience design intuitive. Stream Logic was born.
Mr. DeVetter reveals that the journey to a great customer experience begins by asking a simple question . . . What is your story? Having a story that the customer can identify with is a key part of building and maintaining a responsive high quality experience. Developing a story follows a progression of vision, values, visualization and evolves into promotion and execution, in that order. This Visioning Stream makes designing the story predictable. In the spirit of design thinking, navigating the Visioning Stream keeps you on track with the objective of delivering a story that features an innovative idea, responds to human behavior and has a clear customer benefit stream.
A key part of the story is the value system. A value system represents the characteristics that are seen as most important to maintain the vision of the business. A customer focused business prioritizes core values around the primary asset, which is the experience of the customer. An inspirational value system will promote the vision and advance the intuitive objective of the customer focused business. It will also help to make it easier for leadership, management and staff to "do the right thing" for the customer.
User Experience and the "Intuitive" Customer Experience
Design Ideation has made an art and a science out of creating a great experience. Their experience design model makes creating a great experience predictable. They leverage the creativity and logic of design thinking but the real key is a unique approach to developing intuition. DeVetter believes that understanding human behavior is at the center of designing a memorable experience. He features user experience design as the inspirational and organizational foundation of design for the customer, patient and guest.
"The only real valuable thing is intuition." – Albert Einstein
His Intuition Stream was developed to organize the human behaviors that contribute to achieving excellence at a particular skill or objective. Mr. DeVetter explains "We are all inherently intuitive. When we train ourselves to command our intuition, we can apply it to becoming better at what we do. Intuition can come from years of collected knowledge or it can come from a brief experience that has made a significant impact on one's memory stores. When we listen to our intuitive voice, projects flow more easily. Intuition offers guidance and direction. Intuition can be trained by experience and exercised with experiment." He offers several examples of how intuition can be, and is developed on a daily basis by athletes, musicians, artists and the like. He also points out that intuition and inspiration should be the goal of education, both academic and in business.
"The first step in becoming intuitive is to increase our awareness of the impulses that we already receive. Intuition is not complex; rather it is clear, directed and originates from memories that are the same. It benefits from logical experiences. Intuitive athletes play in a zone that results from diligent preparation. Intuitive musicians play in a groove that results from practice and an instinctive rhythm. Once we have discovered the potential of intuition we never really lose our ability to be intuitive. Effectiveness in learning and business is often dictated by how well you can see or visualize the solution to the objective. Getting command of visualization is a process. Developing techniques is a matter of gaining proficiency through experience and repetition. The core behavior of intuition follows a progression of imagination, discovery, visualization and evolves into knowledge and intuition, in that order." This is the basis for the Intuition Stream and achieving an intuitive and inspirational customer experience.
"The intuitive mind is a sacred gift and the rational mind is a faithful servant. We have created a society that honors the servant and has forgotten the gift." – Albert Einstein
.....
Design Ideation is a professional services and product development consultant business that features design thinking inspired by nature in a unique approach to design for user experience, customer experience, patient experience and guest experience.