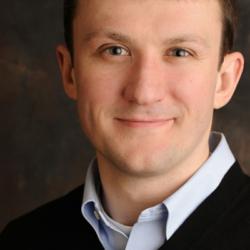 (PRWEB) June 12, 2013
What: Cycle Computing, the leader in utility high performance computing (HPC) software, announced today that CEO Jason Stowe will speak at Cloud Slam '13. On Tuesday, June 18 at 10:45am-11:15am PST, Stowe will present in person at the conference on the benefits of accessible compute power and the implications for science. Stowe's talk will include a number of HPC case studies in Life Sciences, in such areas as cancer drug research and stem cell indexing.
In addition to his presentation on accessible compute, Stowe will give an online talk on Tuesday, June 18 at 4:40pm-5:00pm PST, focused on large-scale HPC workloads on Intel Xeon processors in the cloud. Stowe will discuss case studies across verticals such as Life Sciences, Financial Services and Manufacturing. This presentation is sponsored by Intel Healthcare and will be available live online via LiveStream. Interested attendees can visit the CloudSlam LiveStream channel.
CloudSlam is one of the world's largest independent cloud computing conferences, attracting more than 10,000 cloud computing industry professionals from over 40 countries. In one day, attendees will hear from over 20 companies with relevant use cases focused on the latest trends in cloud computing.
When: Tuesday, June 18, 2013
In-Person Panel: 10:45am - 11:45am PST
LiveStream: 4:40pm - 5:00pm PST
Where: Network Meeting Center at TechMart, Santa Clara, California & Online via LiveStream
Who: Cycle Computing CEO, Jason Stowe, will discuss HPC cloud-based use cases and the effects of the accessibility of compute on the Life Sciences, Financial Services and Manufacturing industries. In addition, Stowe will discuss how Cycle's customers are leveraging Cycle's new product, DataManager, to schedule and manage the secure transfer and storage of data sets needed for large scale computations.
To schedule a briefing with Jason Stowe at the event, or hear more about the virtual LiveStream event, contact ShainaMardinly a 212-255-0080 ext. 15 or smardinly(at)articulatecomms(dot)com
About Cycle Computing
Cycle Computing is the leader in Utility HPC software. As a self-funded, profitable software company, Cycle makes award-winning products that accelerate breakthroughs at any scale. From 50 to 50,000+ cores against up to 100s of TBs of data, the world's brightest minds rely on Cycle software to tackle their most challenging computational problems in less time, for less cost than ever before possible. Cycle software provides the single pane of glass from which customers and partners easily orchestrate complex workloads and data across a right-sized set of internal and external HPC resources. Cycle helps clients maximize existing infrastructure and speed computations on servers, VMs, and on-demand in the cloud, like the 10,000-core cluster for Genentech, the 30,000+ core cluster for a Top 5 Pharma, and the 50,000-core cluster for Schrödinger covered in Wired, TheRegister, BusinessWeek, Bio-IT World, and Forbes. Since 2005, starting with three initial Fortune 100 clients, Cycle has grown to deploy proven implementations at Fortune 500s, SMBs and government and academic institutions including JP Morgan Chase, Purdue University, Pfizer and Lockheed Martin.
Media Contact:
ShainaMardinly
Articulate Communications Inc.
cyclecomputing(at)articulatecomms(at)com
212.255.0080, ext. 15