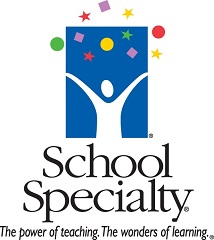 Mastery of vocabulary is critical to student learning in content areas such as science and social studies.
San Antonio, TX (PRWEB) June 24, 2013
Today at ISTE 2013, EPS Literacy and Intervention, a division of School Specialty, announced the launch of Wordly Wise Science & Social Studies™, an online content-area vocabulary development curriculum for grades 4 through 8. Developed to help students understand what they read in the content areas, the program is equally valuable for on-level and struggling readers.
A companion to the popular Wordly Wise 3000® and Wordly Wise 3000® Online programs, Wordly Wise Science & Social Studies features engaging, interactive lessons. Immediate feedback validates correct answers or coaches students toward correct answers. While topics and words are on grade level, passage readability is at a lower level, allowing struggling students to work successfully with the material. The online lessons give students multiple exposures to each word through virtual word cards, a variety of activities, and reading passages. Audio support offers an additional learning tool, providing correct pronunciation and fluent reading; this is particularly helpful for English language learners.
Numerous studies have shown that students who build a rich and flexible vocabulary have better comprehension skills and are more academically successful. Research also shows that the direct, systematic teaching of vocabulary is more effective than having students acquire new word meanings on their own.
"Mastery of vocabulary is critical to student learning in content areas such as science and social studies," said Rick Holden, President of EPS. "With Wordly Wise Science & Social Studies, we combined our robust technology platform with our standards-based content to offer schools a dynamic, interactive tool that meets the needs of struggling students by allowing them to build the vocabulary skills required to be successful in those curriculum areas."
Wordly Wise Science & Social Studies' convenient dashboard offers administrators, teachers, and IT staff powerful tools for managing program implementation. Administrators and teachers have access to real-time student progress monitoring, allowing them to target and differentiate instruction. In addition, the online interactive tool has a robust Teacher Resource Area, providing instructional support and strategies, enrichment and extension activities, word cards, and graphic organizers to help teachers make the most of the program for their students.
The Common Core State Standards specify that students need to study both general academic vocabulary, such as that found in Wordly Wise 3000 and Wordly Wise 3000 Online, and domain-specific vocabulary, such as that in Wordly Wise Science & Social Studies. Used in combination, the programs provide a rich, wide-ranging vocabulary curriculum.
For more information on Wordly Wise Science & Social Studies, visit http://eps.schoolspecialty.com/WWSS.
About EPS Literacy and Intervention
EPS Literacy and Intervention provides K–12 blended-media solutions that build core skills and close the achievement gap in reading and math. With powerful instructional tools and high-quality materials, the company's reading and math intervention solutions are proven to help struggling students. From universal screening to interventions, progress monitoring to data-driven decision-making, and professional development, EPS offers an integrated approach to effective teaching and learning.
For more information on EPS and its proven programs Wordly Wise 3000®, Academy of READING®, Academy of MATH®, MCI, S.P.I.R.E.®, Path Driver for Reading™, Path Driver for Math™, Explode The Code® and more, visit http://epsbooks.com.
About School Specialty
School Specialty, Inc. is a leading education company that provides innovative and proprietary products, programs and services to help educators engage and inspire students of all ages and abilities to learn. The company designs, develops and provides preK-12 educators with the latest and very best curriculum, supplemental learning resources and school supplies. Working in collaboration with educators, School Specialty reaches beyond the scope of textbooks to help educators, guidance counselors and school administrators ensure that every student reaches his or her full potential. For more information, visit http://www.schoolspecialty.com.