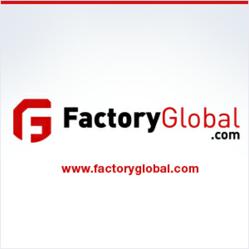 Montreal, Quebec (PRWEB) June 15, 2013
123inkCartridges.ca has launched FactoryGlobal.com, a Canadian based company that is dedicated to providing low cost electronics, gadgets, and accessories to fit the needs of the local American market.
Canadians who buy electronics, computer parts and small computer related devices from FactoryGlobal will enjoy savings of up to 40%. With the recent launch of their Facebook page, the company hopes to personalize their image and also take their customer service to the next level.
FactoryGlobal plans to further enhance and update their massive product range and enrich user experience by offering the most extensive selection of top quality products at the lowest possible price. Their user base has already grown rapidly and with their personalized and 24-hour call center support, this online store is on its way of becoming the all-time favorite of consumers across the world.
From their operating center in Guangzhou, China, an international metropolis and the window to China's foreign trade, FactoryGlobal conducts merchandise quality maintenance and safety monitoring, receiving, warehousing, inventory management, and order delivery along with allocation delivery, product returns, etc. 
Those who are looking for electronic devices, equipments, computers and parts, laptops or more can visit their Facebook page to understand more about them. They deliver their orders quickly from their Montreal and Vancouver warehouses.
About FactoryGlobal:
A large retail website, FactoryGlobal.com focuses on factory-direct sales, cutting out the middlemen, and passes on the cost benefit to their customers to ensure maximum value for money. They strive to create a safe, secure, and reliable online shopping environment with a wide array of product selection at low prices.