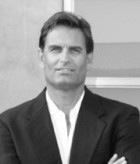 Newport Beach, CA (PRWEB) June 12, 2013
Haute Living Real Estate Network will feature Bruce Miller as an exclusive real estate professional. This exclusive circle of leading real estate agents brings opulent estates and extravagent properties to affluent buyers and homeowners looking to purchase the ultimate residence. Featuring properties with over-the-top amenities in the most exclusive locations, Haute Living Real Estate Network brings readers the best of the best.
About Haute Living Real Estate Network
Haute Living Real Estate Network specializes in selecting top real estate professionals, creating the most prominent directory for exclusive listings. The network website is an online destination for all real estate related news and features daily blog posts providing up-to-date information on affluent markets and real estate developments. Access all of this information and more by visiting http://www.hauteresidence.com/
About Bruce Miller
An award winning industry leader celebrating 23 years in real estate, Bruce Miller brings his clients the highest level of market expertise, responsiveness and negotiating skill. Consistently ranked in the top one percent of over 54,000 Prudential agents nationwide, Bruce is a driving force within the elite Luxury Property Division – 16 Southern California agents chosen for their superlative marketing abilities and exemplary track records. He states: "I pride myself on the relationships I've built within the brokerage community over my many years in the business. I consider this to be an integral component to my success representing buyers and sellers of luxury properties."
Bruce possesses a remarkable depth of knowledge of the many distinct communities of coastal Orange County, from Newport Beach, Corona del Mar, Newport Coast and Laguna Beach. This enables him to impart invaluable guidance, directing his clients to their desired property and lifestyle. As importantly, unlike many other successful agents, Bruce personally handles every facet of the transaction rather than delegating the details to assistants. His discretion and unwavering professional standards have made Bruce the agent of choice for numerous high profile names within the business and entertainment industries.
To Learn More: Visit Bruce Miller's Haute Real Estate Network Profile