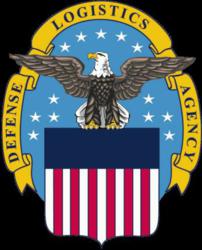 Advanced Component Testing understands the prevalence and severity of counterfeit electronic components in the market today, especially in highly reliable applications such as those associated with the military," stated Mike Zambito, VP of Operations
Ronkonkoma, New York (PRWEB) June 13, 2013
Advanced Component Testing was recently audited by the Defense Logistics Agency, and has been added to the agency's listing of suitable laboratories to perform electrical testing of military devices.
ACT prides itself on serving as an ISO 17025 accredited laboratory, positioned at the forefront of technical competence in testing and component authenticity within the mil-aerospace, commercial, medical and automotive industries.
"Being named a DLA suitable testing facility demonstrates ACT's commitment to counterfeit risk mitigation and dedication to providing the most advanced counterfeit detection techniques. Advanced Component Testing understands the prevalence and severity of counterfeit electronic components in the market today, especially in highly reliable applications such as those associated with the military," stated Mike Zambito, VP of Operations at Advanced Component Testing.
ACT's dedication to using the most current counterfeit detection technology combined with our proprietary database, experienced engineers, industry compliant testing procedures and state of the art equipment, makes ACT a leader in counterfeit component detection.
About ACT's Advanced Counterfeit Mitigation Processes:
Functional Electrical Testing, Group A Electrical Testing, Solderability, Decapsultation/De-lidding, Internal Visual Die Inspection, Material Analysis/Device Composition, Component Surface Inspection, X-ray Die Bond and Frame Inspection, Physical Dimension, Marking Permanency, XRF Spectrum Analysis, Proprietary OCM Die database, Bake/Dry Pack, Tape/Reeling, and Device Programming, Engineering review, and Comprehensive report.