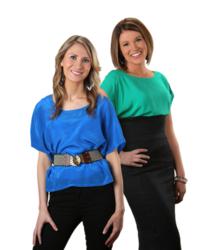 Boise, ID (PRWEB) June 13, 2013
Summer break. For many U. S. students, the once idyllic reprieve from the classroom now represents a months-long learning gap and a less active lifestyle. Many parents opt for summer camps to keep the kids occupied through the warmer months. However, with an average cost of around $50 a day ($84 for sleepaway camps) the $15 billion dollar youth camp industry is often prohibitively expensive for many families.
TheKrazyCouponLady.com founders offer a unique blend of tips for affordable and engaging summer activities for the kids:
Read on. Keep the kids sharp for the school year with an incentive-based reading program. Many public libraries and private organizations like Barnes and Noble and Pottery Barn offer summer reading clubs that award prizes for reading a certain number of books. Make it even easier by creating your own in-home program with a specific goal to entice little readers.
Get crafty. Home improvement stores like Home Depot and Lowe's offer youth craft workshops each Saturday. Projects—often themed around popular characters from movies and books—range from birdhouses and figurines to custom treasure chests. All tools and instruction are provided, along with a certificate of achievement. If the kids aren't quite ready for tools, LEGO stores also offer youth workshops on a regular basis.
Non-profit. Consider a youth-based non-profit organization like the Boys and Girls Clubs of America. Annual membership is just $10, and nets little ones access to dozens of activities (led by qualified staff) in five core areas: career and leadership development, health and life skills, education, fitness and recreation, and the arts. With over 3,000 clubs nationwide, there's bound to be a location close to home.
Back to nature. Seek out youth outdoor education programs often made available from the local branch of your state fish and wildlife agency. Everything from plant and animal identification, to fishing and boating workshops are common.
Bowling, Movies, Museums, Oh My! There are a variety of low or no-cost community programs available to suit almost any kid. AMF bowling alleys offer two no-cost games of bowling to registered youth participants. If bowling doesn't appeal, try the Regal Cinemas Summer Movie Express, where kids pay just $1.00 all summer long. Don't forget to check out museums in your area as well—many provide discounted or complimentary admission to kids. For active members of the military, the Blue Star Program nets free admission for the entire family any day of the week (through Labor Day).
Stay current. If you're struggling for ideas, turn to the TheKrazyCouponLady.com for more coupons, sales and tips on how to keep the kids active and interested this summer.
Heather Wheeler and Joanie Demer, founders of TheKrazyCouponLady.com and authors of "Pick Another Checkout Lane, Honey!" are money saving, bargain shopping and frugal living experts. With their knowledge and savvy, they've sold over 50,000 books, garnered 5 million viewers per month at http://www.thekrazycouponlady.com, over 930,000 Facebook fans and more than 35,000 Twitter Followers.