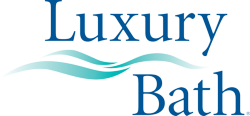 Glendale Heights, IL (PRWEB) June 12, 2013
Forbes recently released its annual list of colleges with the best return on investment (ROI). Like many college students and graduates today, people are concerned about the amount of money they're getting back after making an investment. While colleges with the best ROI are important, investing in a bathroom remodel can be valuable as well. When it comes to making an improvement in the home, bathroom remodeling company Luxury Bath offers a smart ROI with a bathroom remodel.
A bathroom remodel is one of the best ROI's for in-home remodeling, according to Remodeling magazine's recent cost vs. value report. The National Average ROI for a midrange bathroom remodel is up from last year, currently at 65.2 percent. Surveyed from sales agents, brokers, and appraisers, the report averages that for every dollar that is spent in a bathroom remodel, homeowners can expect to gain 65 cents back.
While a bathroom remodel yields a 65 percent return, to get the greatest ROI, remodeling a bathroom requires research and planning. "Many new home buyers aren't looking to put a lot of work into a bathroom remodel, and want updated features for their bathroom," said Davis Glassberg, President of Luxury Bath. "You want buyers to fall in love with your bathroom, but you need to include bathroom remodeling features that make you comfortable as well."
Bathroom remodeling company Luxury Bath provides numerous bathroom options for adding a higher ROI in the home. With its bathtubs, showers and tub to shower conversions, Luxury Bath is able to create a bathroom that fits user's needs, while helping to create a space that will add greater value to the home.
About Luxury Bath
Luxury Bath (http://www.luxurybath.com) has been providing one-day bathroom remodeling updates and ideas since 1991. Supplying over 900 different bathroom remodeling companies across North America, Luxury Bath offers customers new bathroom ideas and provides high quality affordable bath remodeling products.