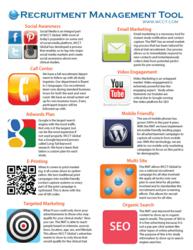 We have been able to create a culture for our Japanese participants and tailor to their needs and wants by the food and entertainment we provide, and events we attend
Costa Mesa, CA (PRWEB) June 13, 2013
WCCT Global, a contract research organization announces today that they have successfully grown their Japanese database from first generation to 5th generation Japanese. The success to the growth of the Japanese participant database is a result to the identity that WCCT Global has been able to establish within the Japanese population in Southern California and much targeted advertisement contributed by the RMT.
WCCT Global has conducted multiple ethno bridging clinical trials in the phase 1 and phase 2 arenas. This past experience has set up WCCT Global for success in ethno bridging clinical trials. WCCT Global has been able to retain the trust within the Japanese community by providing specialty meals that are tailored for the Japanese people. Many people who work within WCCT Global speak fluent Japanese and attend outreach events in the community. WCCT Global' s Recruitment Manager Troy Hashimoto stated, "We have been able to create a culture for our Japanese participants and tailor to their needs and wants by the food and entertainment we provide, and events we attend."
The ability to find people of Japanese descent is a specialty of WCCT Global. In addition to the database that has been established over years of clinical research, WCCT Global uses their recruitment tool called the "RMT". They use multiple online advertising avenues including social media to target people of Japanese descent to have them inquire about participating in clinical studies. Their process allows building a database of Japanese people that are only interested in participating in clinical research. At the same time, educating the possible participants about what a clinical trial is and the importance of them.
More about WCCT Global
WCCT Global is a multi-site, full-service global contract research organization (CRO) of outsourced early drug development and late phase services to the pharmaceutical, biotechnology and medical device industries. The WCCT Global vision, "With compassion for people, we strive for tomorrow's therapies to be available today" truly exemplifies the focus and reason for our cutting-edge work both in our clinics and throughout our operations."
As a drug development partner, WCCT Global collaborates with domestic and foreign innovator companies who need regulatory program management, data management and strategic consulting support, with an emphasis on overseeing and executing trials in special disease populations, pediatric populations, ethno-bridging, and cardiac safety. WCCT has extensive experience with healthy volunteer studies including First-in-Human (FIH), as well as specific therapeutic expertise in Allergy, Asthma, HCV, Ophthalmology, Oncology, Renal, and Vaccines.
If you are interested in WCCT Global conducting a Japanese clinical study for your organization or help recruit participants for your trial, CLICK HERE.