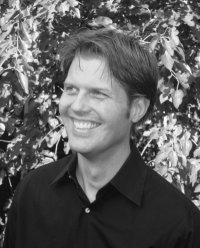 (PRWEB) June 12, 2013
Father's Day is just around the corner and Dr. John Duffy is a clinical psychologist and certified life coach who always has tips for fathers, especially in his book The Available Parent: Radical Optimism for Raising Teens and Tweens. He will be appearing this morning on The Today Show to talk about "Daddy Guilt."
Dr. Duffy works with both teens and adults and specializes in helping parents maximize satisfaction and minimize conflict in their relationships with their teenagers. He is currently the parenting expert on Steve Harvey. Cyrus Webb of Conversations Magazine and Conversations LIVE named The Available Parent his #1 book every man should read. Look out for Dr. Duffy in the June and July issues of Men's Health Magazine.
The Available Parent
Radical Optimism for Raising Teens and Tweens
John Duffy
Embrace Fearless Parenting
When hugs and family fun have been replaced by silence, slamming doors and an ever-changing array of moods, parents need new tools. Top teen expert Dr. John Duffy has encountered all of this and more in his family counseling practice and offers excellent advice, clear strategies and teen-tested solutions in The Available Parent. Using the techniques in The Available Parent, parents can begin to enjoy a healthy, satisfying, new kind of relationship with their teenagers—one based on a foundation of radical optimism, rather than fear-based control.