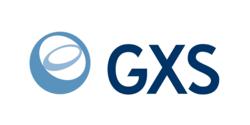 With GXS's industrial scale and global reach, we are able to extend a new B2B value proposition to key Nordic corporates and communities
GAITHERSBURG, MD (PRWEB) June 12, 2013
GXS, a leading provider of B2B integration services, and KMD today announced a partnership to make GXS Managed Services available in the Nordic Countries. Through the partnership, KMD will offer GXS Managed Services, a comprehensive outsourced B2B integration solution to enable companies in the Nordic Countries to replace aging in-house B2B gateway software with a cloud-based integration offering.
GXS Managed Services will enable KMD's customers to build and grow B2B networks without making additional investment in hardware, software or human resources and connect electronically with their customers, suppliers, banks, transportation carriers and other business partners.
"With GXS's industrial scale and global reach, we are able to extend a new B2B value proposition to key Nordic corporates and communities," said Per Frey, vice president at KMD. "This partnership offers us the ability to provide GXS's world-class B2B integration capabilities to our clients to offer them with an even greater value for their business."
"As one of the largest IT companies in Denmark, KMD offers us the ability to extend our full-service B2B integration in the Nordic marketplace," said Jon Keating, vice president of EMEA at GXS. "With KMD, we have a partner with significant B2B experience and coverage in the Nordic region to help bring our products to market."
KMD develops and delivers IT outsourcing, ERP implementation and management, network management and IT consultancy to local and central governments as well as private businesses in Denmark and Sweden. With more than 75% market share in government IT provision, KMD is now focused on expanding its corporate private sector customers and prospects through B2B offerings, such as GXS Managed Services.
With GXS Managed Services, KMD can offer customers a comprehensive B2B integration solution that provides companies with highly-skilled B2B specialists who assume the day-to-day operations for the customer, including ERP integration, mapping, on-boarding and technical support.
About KMD
KMD is one of Denmark's largest IT and software companies, with branches in Copenhagen, Aarhus, Odense and Aalborg. With the majority of KMD's business deriving from software development, the company develops and delivers IT solutions for the local government, central government and private markets. The company has developed and currently operates more than 400 IT systems that support Denmark's welfare state and accompany Danes from cradle to grave. Each year KMD's systems handle billions of Danish kroner, equivalent to more than 25% of Denmark's GDP.
About GXS
GXS is a leading B2B integration services provider and operates the world's largest integration cloud, GXS Trading Grid®. Our software and services help more than 550,000 businesses, including 22 of the top 25 supply chains, extend their partner networks, automate receiving processes, manage electronic payments, and improve supply chain visibility. GXS Managed Services, our unique approach to improving B2B integration operations, combines GXS Trading Grid® with our process orchestration services and global team to manage a company's multi-enterprise processes. Based in Gaithersburg, Maryland, GXS has direct operations in 20 countries, employing more than 2,800 professionals. To learn more, see http://www.gxs.com, read our blog at http://www.gxsblogs.com, follow us on Twitter at http://twitter.com/gxs and join us on LinkedIn at http://www.linkedin.com/company/gxs. You can also access our public filings with the Securities and Exchange Commission at http://www.sec.gov/edgar.shtml.
FORWARD-LOOKING STATEMENTS
This press release may contain "forward-looking statements." All statements, other than statements of historical facts that address activities, events or developments that the company expects, believes or anticipates will or may occur in the future are forward-looking statements. These forward-looking statements are affected by risks, uncertainties and assumptions, including but not limited to those set forth in the company's public filings with the Securities and Exchange Commission, including its Annual Report on Form 10-K and its Quarterly Reports on Form 10-Q. Accordingly, actual results or outcomes may differ materially from those expressed in the forward-looking statements. You should not place undue reliance on these statements and the company undertakes no obligation to update or revise any forward-looking statements to reflect events or circumstances that may arise.
All products and services mentioned are trademarks of their respective companies.