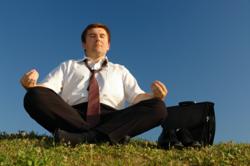 I personally have had my family's information breached as a result of the Utah Department of Health's negligent breach last year. So it is easy to conclude our data, and identities, for our friends and families need to be taken seriously as any other risk
Lindon, UT (PRWEB) June 25, 2013
Today Steven Marco, President of Modern Compliance Solutions, announced that his firm is now offering HIPAA Privacy Mock Audits and writing custom HIPAA Policies and Procedures.
"Our clients have been requesting HIPAA Policies and Procedures and Privacy help in addition to covering HIPAA Security requirements per the OCR's Audit Protocol." Continues Steven, "After years of Healthcare security experience, tremendous amounts of research and successful release of our HIPAA One Security web-based solution, we are extremely excited to be offering these new services to the Healthcare industry."
HIPAA Privacy has been Federal Law since April 14 of 2003. However, very few healthcare organizations have actually performed a HIPAA compliance assessment or risk analysis.
HIPAA privacy compliance is different from HIPAA security because in addition to the Office of Civil Rights (OCR) investigating patient complaints enforcing Meaningful Use Core Measure 15, anyone can file a lawsuit under HIPAA privacy rights.
Policies, procedures, notices and Business Associate Agreements are paramount to proactively insulate Healthcare organizations from threats and liabilities.
"We treat our clients' ePHI data and PHI as though it were our own. I personally have had my family's information breached as a result of the Utah Department of Health's negligent breach last year. So it is easy to conclude our data, and identities, for our friends and families need to be taken seriously as any other risk of serious injury."
To keep abreast of the Final HIPAA Omnibus rule and each individual State's HIPAA Privacy laws can be a daunting challenge. In addition to translating the complex rules into practical processes takes policies, procedures, training, measures and clinic experience.
Modern Compliance Solutions takes the complexity out of the HIPAA Privacy laws and streamlines a Mock Audit process into checklists, gap analysis, risk analysis and remediation planning. This process highlights gaps in compliance, risks associated with those gaps and a reasonable tasks and activities towards compliance.
About Modern Compliance Solutions (link)
Modern Compliance Solutions provides premier consulting services for HIPAA/HITECH compliance, penetration testing and systems integration for Healthcare and Covered Entities. To ensure a consistent and complete HIPAA Mock Audit process, our HIPAA One SAAS solution was developed to aid our onsite workflows.
HIPAA One captures NIST processes combined with the HIPAA Security checklists and then automates labor-intensive, error-prone risk analysis calculations into a simple, guided list of tasks and activities towards compliance. HIPAA One is constantly being improved, updated based on legislative changes and developed based on end-user feedback. The results are improving organization's capabilities to handle incidents, improving quality in workflows, reducing the liabilities of receiving government incentives and helping prepare for the inevitable OCR investigation.
A video intro to HIPAA One is here. And come visit to learn more and contact us about HIPAA One at http://www.hipaaone.com.