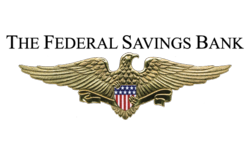 More than 7,000 veterans have been waiting at least a year at our Winston-Salem office to have their disability claims ruled on.
Chicago, IL (PRWEB) June 17, 2013
The Federal Savings Bank regrets to inform readers that despite Senator Kay Hagan's recent reassurances that progress is being made addressing the Veterans Affairs claims backlog, a slew of VA home loan files were accidentally deleted.
The Under Secretary for Benefits will be visiting Hagan's office to address the veteran claims backlog there, as well as identify possible solutions to expedite the process.
"More than 7,000 veterans have been waiting at least a year at our Winston-Salem office to have their disability claims ruled on," said Hagan. "And more than 700 veterans have actually been waiting over two years to have their claims handled."
While Hagan received a direct response from the Secretary of Veterans Affairs, she said she still would like a detailed plan of action that will see to it that that backlog problem is alleviated.
Accidental step backwards
According to the Federal Times on June 10, 2013, an estimated 464,000 home loan applications and grant documents were accidentally deleted by a VA database administrator at the Cleveland VA regional office.
Of the more than 1.1 million veterans in Ohio, those that qualify for eligibility in the Specially Adapted Housing grant program will be affected. The program assists disabled veterans in locating living arrangements that can accommodate their specific disability.
"We hope that now the VA realizes the data has been lost, they will jump on it and not only fix the problem but also work with the individuals affected to help expedite their applications," Gerald Manar, deputy director of national veterans service at the Veterans of Foreign Wars, told the Federal Times.
Although it is unclear how the loss of data will impact processing time, or for how long, Manar suspects there will be large delays for many veterans who submitted loan applications. The news does not come at a good time for the VA. The current benefits claims backlog is about 860,000 - having increased by 2,000 percent in the last four years - with most veterans waiting about 320 days before receiving compensation.
To address the extent of the issue, the VA recently enacted an overtime plan to help crunch the data and speed up the processing of claims.
"Our primary goal in addressing this issue is to ensure that impacted veterans and service members are able to close their loan in a reasonable amount of time," said Jo Schuda, VA spokesperson. "VA reached out to lenders, appraisers and staff appraisal reviewers to request them to re-upload appraisals for pending closings; VA's top lenders (who produce over 70 percent of our volume) noted that the impact on closings, if any, was between one and three days."
For more news or information on veteran grants or loans people speak to a banker at The Federal Savings Bank.