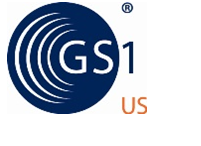 Lawrenceville, NJ and San Antonio, TX (PRWEB) June 12, 2013
Four leading companies were honored with the GS1 US Apparel & General Merchandise Awards yesterday at GS1 Connect 2013, held June 10-13 at the JW Marriott, San Antonio Hill Country Resort & Spa in San Antonio, Texas. The awards, which recognize supply chain excellence in the retail and apparel industries, were presented to the following winning companies in three categories:

Retailer Excellence:
Winner: Dillard's
Winner: Macy's, Inc.
Brand Excellence:
Winner: J. Reneé
Finalist: PVH Corp.
Finalist: Kimberly-Clark Corp.
Provider Excellence:
Winner: Motorola
Finalist: GXS
"The leadership that these prominent organizations have demonstrated in adopting GS1 Standards to identify, capture, and share information, has resulted in supply chain efficiencies that drive bottom line benefits," said Bob Carpenter, president and CEO of GS1 US. "With digital and mobile technology creating consumer demand for consistent and detailed product information anytime and anywhere, these companies are leading the charge in support of omni-channel retail initiatives that leverage industry-developed best practices."
GS1 US also honored Elizabeth "Gay" Millson-Whitney with a posthumous award in the Roger Milliken Career Achievement Award category. Gay's knowledge helped business and industry leverage cutting-edge technologies and engage in strategic initiatives to create transformational change. Her contributions include leading the development of standards and strategy for EPCglobal, the organization responsible for the creation of RFID and visibility standards.
Gay was senior vice president of Industry Engagement for GS1 US where she served as a lead ambassador to the consumer packaged goods/grocery, healthcare, foodservice, apparel, and general merchandise industry sectors. Her leadership enabled GS1 US members to realize the value of GS1 Standards, helping to improve efficiency, safety, and security in their everyday business. Gay passed away in 2012.
"Gay's leadership in areas including EPCglobal and industry engagement was extraordinary," said Carpenter. "By listening and leading, Gay instinctively struck the right balance in helping teams move forward together, at a pace that was exciting, motivating, and highly fulfilling for all companies involved. She believed deeply in the power of industry collaboration and standards, and the rich exchange of ideas and creativity that was always the byproduct of her leadership efforts."
The GS1 US Apparel & General Merchandise Awards were first introduced 16 years ago by VICS (Voluntary Interindustry Commerce Solutions Association). GS1 US and VICS merged in September 2012 to streamline the standards adoption process for the industry and give members access to standards for a broader range of supply-chain functions. The awards are supported by the GS1 US Apparel & General Merchandise Initiative, which serves to provide the education, training, tools, and community support that apparel and general merchandise retailers and brands need to implement GS1 Standards. These standards also make it possible for companies to follow their products from the source to the consumer — ensuring that the right product is in the right place at the right time for today's shopper.
For more information about GS1 US and the GS1 US Apparel & General Merchandise Initiative, visit http://www.gs1us.org.
About GS1 US®
GS1 US, a member of GS1, is an information standards organization that brings industry communities together to solve supply-chain problems through the adoption and implementation of GS1 Standards. More than 300,000 businesses in 25 industries rely on GS1 US for trading-partner collaboration and for maximizing the cost effectiveness, speed, visibility, security and sustainability of their business processes. They achieve these benefits through solutions based on GS1 global unique numbering and identification systems, barcodes, Electronic Product Code-based RFID, data synchronization, and electronic information exchange. GS1 US also manages the United Nations Standard Products and Services Code® (UNSPSC®). http://www.GS1US.org.
Media Contacts:
Shannon Sullivan
(609) 620-4534
ssullivan(at)gs1us(dot)org