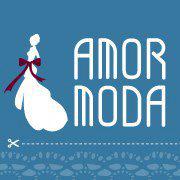 (PRWEB) June 12, 2013
AmorModa is a leading wedding dress online store. Today, the store releases 43 new bridesmaid dresses to its product line, and announces big discounts, up to 63% off, on all its bridesmaid outfits
According to a spokesman for this company, the 43 new dresses (priced at $112-$208) are specially designed for those who want to buy cheap bridesmaid dresses. AmorModa's dresses are famous for different styles, designs and colors. These 43 new bridesmaid dresses are no exception. Ladies can find the dresses they like easily at AmorModa.com.
"We have paid much time and energy on these new designs, and we are very excited to introduce them to our clients worldwide. We are doing our best to offer a wide range of women's dresses that can meet the needs of different customers," says Eason Chen. "At AmorModa.com, you'll find a lot of wedding dresses and special-occasion dresses at greatly discounted prices."
AmorModa specializes in elegant women's dresses with an emphasis on wedding dresses. The company also offers custom dresses and plus-size dresses to its customers.
About AmorModa.com
Founded in 2008, Amormoda.com is a leading online store that offers wedding dresses and other special-occasion dresses. The store has a group of designers who create elegant designs for customers all over the world. All dresses from Amormoda.com are available with free shipping.
For more information or advice, please visit http://www.amormoda.com/