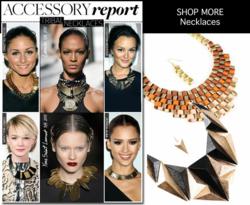 Fashion And Quality At The Best Price.
(PRWEB) June 13, 2013
Wholesale Fashion Square sells a variety of clothing at wholesale prices. Now, the website is redesigned to make it much easier to find the type of clothing or accessory needed. At this website, clothes, jewelry, or accessories are purchased in bulk at a discounted rate. This is ideal for pop up shops and retailers that need inventory. Products are available to sellers in the United States, Canada, Australia and many more countries all over the world.
The expanded wholesale jewelry line is active. Wholesale Fashion Square has everything from crazy bling earrings to timeless studs. This website is concerned with providing quality products that keep up with the of the moment trends. Shopping wholesale gets customers out of a fashion rut and with the new wholesale fashion jewelry line, shoppers will have more choice than ever.
The new website has been expanded for customer ease. Categories under the jewelry line include: earrings, necklaces, bracelets, rings, anklets/toe rings, watches, luxury, body piercings, and super deal. Click on any category and website users are immediately directed to thousands of new selections that can be bought in bulk or individually.
Wholesale Fashion Square also carries plus sizes, perfume and beauty products, bags, and men's clothing. They also carry shoes and feature newsletters that inform customers about products, specials and company information. If website users find something that is interesting but needs to think about the purchase decision, Wholesale Fashion Square has a 'My Wishlist' feature which allows users to save items when an account is made. All wholesale clothing and wholesale jewelry is purchased from the most reputable Los Angeles area manufacturers and importers. The majority of clothing and accessories are purchased from overstock lots, which allows Whole Fashion Square to sell the items at below wholesale prices. Items are always designer-inspired and on trend. Classic styles are also available and there is also a boutique shop that carries specialty items.
Wholesale Fashion Square is dedicated to providing quality products and great customer service. The new expanded wholesale jewelry line provides more selection and the easy to use website makes products easy to find.
For more information or to see daily and weekly deals, please visit http://www.wholesalefashionsquare.com