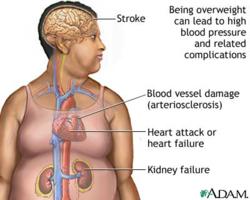 Monroe Wisconsin (PRWEB) June 12, 2013
Scott Ryan Tischler of Tischler Brothers Fitness unveils how victims of fast food obesity can fight back this summer.
1. Start exercising a few days a week. Remember to start slow when starting a new work out program. If the body ever experiences any unusual pain stop immediately and consult a physician. With the help of exercise and not eating out every day weight loss goals will be achieved even quicker. The body will also start to crave healthy food and will start to reject unhealthy food. This will help with not eating out every day.
2. Take the thirty day challenge. It takes twenty-one days to create a habit. Try to avoid all restaurants for thirty days. After thirty days the craving for fast food or eating out will start to subside. This will help save money and help with weight loss goals. Restaurants only care about taste.
3. Pack a lunch or dinner for work and or school. This will not only save money every month but it will also help with weight loss. By taking a few extra minutes every night to pack the next day's lunch and or dinner the results will start show in a few weeks. These results will only start to show if the lunch and or dinner are healthy meals and not just snacks.