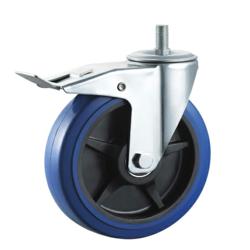 world price - local service
(PRWEB UK) 13 June 2013
Controlled by the UK HQ and assisted by its quality teams on the ground in China, Maxim have brought new levels of quality to the bespoke castors market. As a result of this latest transnational alliance, Maxim are now supplying major players within the European Waste Management Industry. Sourcing industrial castors that are made to measure according to use has traditionally been fraught with difficulty. Loadings, floor surface, chemical resistance, temperature and environmental factors are just a few of the considerations.
Bespoke products have traditionally been a difficult thing to source from China, with many factories wanting to churn out millions of replicable simple pressed or forged parts. R&D and bespoke products remaining the preserve of UK manufacturers.
Maxim's latest alliance test all the Castors to EN480 certification resulting in a bespoke industrial castor of the highest quality at a competitive world price.