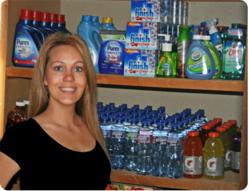 Boise, Idaho (PRWEB) June 12, 2013
Although couponing has always been a hit with consumers, gathering coupons has never been easy. Consumers who use coupons to obtain discounts not only take time out to search for the coupons that they need, but they also have to ask for the assistance of friends and family members to get the maximum number of coupons. As couponing is heavily reliant on the numbers game, these consumers have little choice; however, that is all about to change. The creation of Living on a Coupon comes as a welcome surprise for consumers, as the website has been designed specifically to make the couponing process easier. One of the unique features of living on a coupon is the 'print coupons' tab. By clicking on the tab, users can access a large variety of coupons from various sources and eliminate the need of newspapers and other non-effective sources.
'Print Coupons' - A Unique Feature
Easy to access and expertly laid out, the print coupons tab is paradise for every coupon loving consumer. When opened, the tab has no less than 7 different sources, all of which have a huge number of coupons for almost every consumer product imaginable. Even more amazing is the Coupon Database, which not only has the coupons listed, but it also provides information of the coupons regarding the value, source date, source name, and expiration date. The simple lay out of the website ensures that consumers no longer have to deal with confusing expiration dates or hidden terms. As all of the coupons listed on the website are printable, a healthy discount is only a click away.
About Living on a Coupon
When it comes to discount coupons, few people can match the expertise of long time couponing expert Jessica Hacker. The unique print coupons tab is only one of the features that Living on a Coupon has to offer. Consumers looking to learn more about couponing tips and tricks can visit http://www.livingonacouponsecrets.com to access all the features. More information about Living on a Coupon can also be acquired on http://www.livingonacoupon.com.