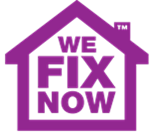 As carbon monoxide is a colourless and odourless gas it is impossible to detect without a carbon monoxide alarm
(PRWEB UK) 12 June 2013
As reported in the Express & Star on June 11 in the article 'Carbon Monoxide Scare After Indoor Barbecue Inside Oldbury Flat,' fire crews and an ambulance visited the property in Oldbury after the members of the group, including a two year old child, felt unwell.
A spokesperson from the fire brigade told the Express & Star that:
"The cause of the illness was due to carbon monoxide being generated by the use of a disposable barbecue inside the property."
Carbon monoxide is a highly poisonous substance that is produced by gas failing to burn completely. As carbon monoxide is a colourless and odourless gas it is impossible to detect without a carbon monoxide alarm. As the symptoms such as nausea, headaches, dizziness, breathlessness, collapse and loss of consciousness are similar to those of other conditions such as flu and food poisoning, it is common to mistake these symptoms.
Carbon monoxide can be emitted through faulty, poorly fitted or badly maintained gas appliances as well as blocked chimneys and vents. Because of the nature of carbon monoxide, it is strongly recommended to fit a carbon monoxide detector in your home.
A representative from We Fix Now, who provide emergency electricians and plumbers in Ilford and throughout London, commented on the importance of carbon monoxide detectors fitted in the home and how better knowledge of carbon monoxide can help to ensure safety and minimise cases of carbon monoxide poisoning:
"This case highlights the necessity of fitting a carbon monoxide alarm in your home. The simple action of having a detector fitted can save lives and prevent incidents such as this one occurring, as the alarm alerts you to carbon monoxide present in your home. Better knowledge of the causes of carbon monoxide poisoning and its symptoms would also reduce the number of such incidents occurring."
We Fix Now is a London-based company providing emergency plumbers and electricians throughout the M25 and surrounding counties. Renowned for their fast and effective service, the firm also specialise in unblocking drains, fixing central heating and boilers and sorting problems with gas. With a strong focus on customer service, We Fix Now prides itself on providing fully qualified and experienced engineers day and night, every day of the year.