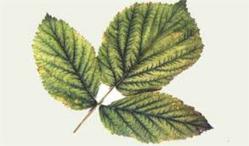 Trace Elements in the Biosphere @ EurekaMag.com
Mannheim, Germany (PRWEB) June 13, 2013
EurekaMag.com has newly published 54 thousand references on trace elements. Trace elements are chemical elements which are required only in very small quantities by living organisms for normal growth. A large majority of the newly published entries are included in EurekaMag.com's Research category and cover the importance and the effects of trace elements including zinc, cobalt, manganese, copper, and iron for plant growth. In contrast, dietary trace elements are defined as the chemical elements other than the four elements carbon, hydrogen, nitrogen, and oxygen. The Life, Earth and Health Sciences Research Section 4 features the bibliographic details of 1,400 science articles on the effects of dietary trace elements in human nutrition and for human health.
The Life, Earth and Health Sciences Research Chapter 3001 contains a significant subset of the newly published references on trace element contents and deficiency in the biosphere. Related to plant growth, it features a review on trace element contamination of the Hong Kong soil environment; trace element content of Lithuanian soils and their effect on field, orchard and garden crops; and on trace element fate in soil profile and corn plant after massive applications of urban waste compost. In the field of human nutrition and health, the chapter contains references to studies on trace element nutrition in developing countries; trace elements and vitamins in immunomodulation in infancy and childhood; and on trace elements in drinking water coolers collected from primary schools of Riyadh in Saudi Arabia.
The Life, Earth and Health Sciences Website EurekaMag.com was launched in 1998 and has become a comprehensive publisher of references in biology, in the applied life sciences agriculture, horticulture and forestry, in the earth sciences, in the environmental sciences, and in the health sciences. It currently contains a total of 36,061,439 bibliographic references from as early as the beginning of the 20th century of which 10,564,269 entries feature a summary of their science content. The site maintains RSS feeds which enables users to subscribe to news in their favorite science topics. The site also maintains accounts at Twitter and Facebook.