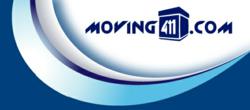 With online calculators and free real time quotes, it has become the ideal moving partner for many people.
(PRWEB) June 13, 2013
Moving411.com is an excellent resource and it is not only about listing moving companies in the New York Metropolis but it also lists companies from all over the nation. New York is a busy city where people are always moving from one area to another and as such, customers are always looking for the companies to help them move. Now, this internet resource has expanded to help people find the right house or office moving assistance.
Customers should be very careful whom they entrust with their valuable items. Making a move can be hard if one does not have the right company to entrust their move to. However, it does not matter what part of the nation someone is moving from or to because Moving411 .com offers ample information for moves to all states, and even to foreign countries. The success or failure of any move depends on how one prepares for it.
Insured and bonded companies should be at the top of the priority list of the customer. Insurance cover will be the assurance that should any item be damaged or lost while in transit, the customer is going to be paid back in kind. It is very advisable that the customer researches and reads prior customers reviews. In addition, a good resource to check regarding prior complaints is the BBB. BBB registers any online businesses, so if the company that a customer wants to hire for their move is not registered on this website, then that will raise some questions.
All the companies that the http://www.Moving411.com resource brings are pre-screened and they offer the best services. This directory only lists very serious companies that can be trusted with any kind of move no matter how expensive it is. However, customers are also asked to trust their own judgment too and only hire companies that they feel comfortable with.
In addition to moving companies in New York, the online database also lists specialty moving companies and services. Some do all types of moves and yet others do specialized moves. For example, art and antique moving, or piano moving. In addition, some assist witch self service moves or full service moves. There are also resources listed for auto transport, truck rental, storage and moving supplies. Whatever move a customer wants to perform; they should always choose a company that has the man power, the skill and experience. Most important of all, they are advised to choose a company that has a professional reputation.
This directory listing movers was established several years ago to help people find the right moving company easily. Now, for the convenience of their customers, they can also find moving companies in New York. It has become more than a moving company directory by bringing customers tips and guidelines about how to move safely. With online calculators and free real time quotes, it has become the ideal moving partner for many people. Moving411.com brings vetted companies that exceed customers' expectations.