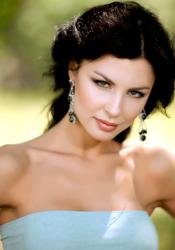 (PRWEB) June 15, 2013
Anastasiaweb is the top ranking international dating site with over four million worldwide members. Recently the company released new videos on their YouTube channel. The new videos show some of the beautiful women who are available and waiting to hear from the millions of successful American men who are looking for companionship.
Visitors to the Anstasiaweb YouTube channel will be treated to a range of videos showing interviews with stunning women who are available and looking for suitable men via the dating site.
The company hopes the new videos will encourage more new membership registrations this month. Anastasiaweb is extremely popular and is already the top online dating choice for millions of members. However, the company wants to get the message out to even more American men who are looking for a professional online dating service, and seeking the opportunity to meet fascinating and charming international women.
The Anastasiaweb YouTube channel is extremely popular with some of the top videos reaching nearly a quarter of a million views! Many people are leaving positive comments and sharing the videos within their own social media networks too.
Anastasiaweb's Chief Communications Officer, Lawrence Cervantes, spoke about the new videos and popularity of the YouTube channel, "We use videos on our YouTube channel to let prospective members get an advance preview of the wonderful ladies they'll be able to meet once they are members."
He went on to say, "Anastasiaweb has a solid reputation for using the finest technology to provide a top quality dating experience. We also use the YouTube videos to let people see the video chat service in action. It is one of the most popular member features."
Anastasiaweb uses multimedia technology and mobile technology to offer members a safe, secure and exclusive online dating service, wherever they are in the world. Members experience the best of online dating and can relax and enjoy their experience as they connect and chat with beautiful international women.
Anastasiaweb also has an extremely healthy following on their other social media platforms, Twitter and Facebook. There is no doubt that members like to share their experiences and success stories. Many members use the channels as ways to give positive feedback about the dating service too.
AnastasiaDate plans to release new videos as often as possible to keep viewers visiting their YouTube channel. It should be no problem for them, since they have literally millions of beautiful female members who could be interviewed.
Millions of American men are signing up as members of AnastasiaDate on a daily basis. This is not just because the company has such a high reputation within the online dating industry; it is because of the beautiful ladies they can meet, and with high quality service.
The next step for AnastasiaDate is to plan for the future. They are considering other forms of innovative multimedia marketing to ensure their message of top quality online international dating is spread far and wide.
About Anastasia Date
AnastasiaDate is a premium, international dating site helping singles to find romantic companions with beautiful women from all over the globe. The company now enjoys over 4 million international members. Their popular website attracts over 10 million visits per month. AnastasiaDate provides their members with a safe, secure, and pleasant online environment for members to meet their romantic partners. The company is known for the high levels of customer service to their international clientele and their state of the art website and social media sites, which include video chat and a popular mobile app for Google Play store.