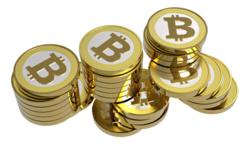 ForexMinute, a renowned forex news online portal, has played a vital part in expanding Bitcoin's reachability to a wide range of traders.
London, UK (PRWEB) June 16, 2013
Bitcoins have been able to attract a wide range of merchants and investors around the globe. The continuous expansion of Bitcoins has made it a hot discussion topic in the finance sector. People are beginning to take interest in this virtual currency with each passing day.
ForexMinute, a renowned forex news online portal, has played a vital part in expanding the reach of Bitcoins to a wide range of traders. ForexMinute.com has introduced a resourceful bitcoin section and has just included a new Bitcoin news subsection to its portal. The co-founder of ForexMinute.com, Mr. Jonathan Millet, spoke enthusiastically about this newly introduced section. Excerpts:
Q: "In times when Bitcoin have been subjected to a lot of criticism, why is ForexMinute encouraging traders to use it now with a new section?"
JM: "Being a critic is the easiest job in the world. I may add it is the most stupid job too. Traders who understand technology may notice that anything new to the world always receives bad reviews from everyone. Bitcoin is no different."
"Our decision in introducing a Bitcoin news section, or may I say, the whole Bitcoin section, is a proud achievement. We at ForexMinute believe that bitcoin is just like any other currency, or commodity, so we don't exactly need to be against bitcoin in particular. "
Mr. Millet also spoke about the new additions they will going to implement at ForexMinute for Bitcoin promotion. As of now, the portal has many Bitcoin subsections including Trade Bitcoins, Short Bitcoin, Bitcoin Affiliate Programs, and more.
About ForexMinute:
ForexMinute is the world's leading forex news website, providing investors all the required tools to become a top class forex trader. The ForexMinute.com team offers global investors an array of resources, including financial news by the minute, fundamental analysis, technical analysis, forex tools and much more. The aim of ForexMinute is to provide investors the leading forex education tools, so they can visit their leading forex portal whenever it suits them.
For more information, visit http://www.forexminute.com or call +1 800 758 5780.
You can have the ForexMinute newsletter delivered to you each trading day. Simply sign up today. You will be kept up to date on the latest market action. It's free and simple - http://www.forexminute.com/newsletter.