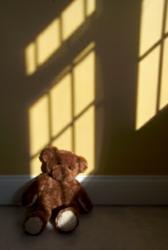 Everyone should be aware of the material covered in this course. -Ellen J., NJ
Harpers Ferry WV and Middlesex NJ (PRWEB) June 17, 2013
A recent report shows that 1 out of 3 girls and 1 out of 5 boys will be sexually abused before they reach age 18. In 2012, 38% of reports to the New Jersey Department of Children and Families were initiated by agencies or schools.
Many prevention agencies and schools are required to provide child neglect and abuse training for their staff. Unfortunately, limited budgets and busy staff can make the training hard to acquire and schedule.
To help agencies, schools, and other organizations satisfy this requirement, MindCross Training is now offering their online Recognizing Child Abuse and Neglect class. The course has been offered as part of their Professional Development training program for over five years and has consistently received excellent reviews and comments.
"This is a research based course that we originally created a few years ago as part of our Professional Development curriculum" says Scott Hutton, Training Director for MindCross Training. "Educators and other professionals that have taken the course have always given it excellent reviews. And, since some service provider contracts require this training by the State, we thought we'd make it available as a standalone offering."
The full Professional Development program consists of seven one hour courses. The Recognizing Child Neglect and Abuse course is being offered for a limited time as a standalone offering available for $8.88.
"The course is engaging and informative" continues Hutton "and, we've tried to make it affordable to everyone."
The Professional Development program was originally developed in partnership with NCADD of Middlesex County, Inc. New courses are added every year. New Jersey service agencies and schools looking for an effective and cost efficient staff training solution can get more information by contacting MindCross at 304.725.2617.
About MindCross
MindCross Training is a boutique provider of innovative learning solutions for all organizations large or small. MindCross customized offerings are focused on reducing the cost of training while maximizing results. MindCross focuses on building training solutions that engages the learner and promote educational success. MindCross has been helping clients implement successful training solutions for over 10 years. Additional information can be found at http://www.mindcross.com.