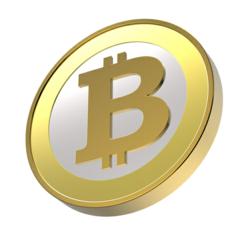 Buying and trading bitcoins is not that difficult as it seems to be on layers", quotes a forex expert from ForexMinute.com
London, UK (PRWEB) June 17, 2013
"Bitcoins trading works the same as stocks and commodities, i.e. you choose a bitcoin exchange, open an account, fund your account, and once your funds are arrived, simply start trading," incepts ForexMinute when educating traders about how to trade bitcoins in the market.
The portal's new section named 'Trade Bitcoin' discusses thoroughly the ways to trade bitcoins effectively. As bitcoin is an overall new concept to many traders, ForexMinute believes to enhance their knowledge about this new form of digital currency.
As a result, traders are now provided with a whole new section at ForexMinute.com, which discusses every aspect of Bitcoins and events happening around it. Knowing how to trade Bitcoin is one of its major aspects.
"Buying and trading bitcoins is not that difficult as it seems to be on layers," quotes a forex expert from ForexMinute.com, "Our portal makes it simple by providing traders with the top and the most reliable exchanges, which trade in multiple currencies."
The authenticity in the ForexMinute.com's expert statement is clearly reflected in the various Bitcoin educational sections introduced by the portal. Not only do they discuss how to trade Bitcoins, but they also make sure that traders can enjoy every detail on Bitcoins to predict its movement in the market, and to make profitable ventures through it. The portal currently provides traders with Bitcoin news, affiliate programs, bitcoin shorting tips, and a customizable Bitcoin news widget.
About ForexMinute:
ForexMinute is the world's leading forex news website, providing investors all the required tools to become a top class forex trader. The ForexMinute.com team offers global investors an array of resources, including financial news by the minute, fundamental analysis, technical analysis, forex tools and much more. The aim of ForexMinute is to provide investors the leading forex education tools, so they can visit their leading forex portal whenever it suits them.
For more information, visit http://www.forexminute.com or call +1 800 758 5780.
You can have the ForexMinute newsletter delivered to you each trading day. Simply sign up today. You will be kept up to date on the latest market action. It's free and simple -http://www.forexminute.com/newsletter.