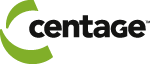 Forecasting is not just for large corporations, but small and mid-sized businesses too.
Natick, MA (PRWEB) June 12, 2013
On June 13th Centage™ Corporation, a leading provider of easy to use, budgeting and forecasting software (Budget Maestro™), will host the second in a series of webinars featuring noted author and Program Director for the Beyond Budgeting Round Table (BBRT) North America, Steve Player. This installment will highlight the best practices small and midsize organizations need to employ when utilizing rolling forecasts.
Webinar details:
Title: Part 2 of 4, "How can small to mid-sized enterprises (SMEs) Master Business Forecasting?"
Date: Thursday, June 13th 2013
Time: 11:30 a.m. ET/ 8:30 a.m. PT
Registration link: http://bit.ly/15yHv7O
Many organizations have made the decision to move to rolling forecasts, but are struggling with how to do it effectively. Small and midsize enterprises in particular are often frustrated by how to best implement and address organizational complexities as they go through the often arduous task of replacing annual budgets with a series of rolling forecasts.
This second webinar session will address:

How to identify the seven symptoms of forecasting illness (and how to overcome them)
Why rolling forecasts create a more versatile approach to navigating stormy seas
Examine the key definitions needed to use forecasting effectively
Review the five key attributes of diamond level forecasting
Discuss how these practices are applied to SMEs
The guest speaker will be Steve Player, Program Director for the Beyond Budgeting Round Table (BBRT) North America. He is also the co-author (with Steve Morlidge) of Future Ready: How to Master Business Forecasting (Wiley, 2010) and the co-author (with Jeremy Hope) of Beyond Performance Management (Harvard Business School Press, 2012).
For more information follow us on Twitter @Centage or visit our blog http://centage.com/Blog/.
About Centage
Centage Corporation is a leading provider of automated, budgeting and planning software solutions for small to medium-sized organizations. Since 2001, thousands of managers at all levels have utilized the Budget Maestro family of solutions to streamline their budgeting, forecasting, financial consolidation, performance analysis, and reporting processes. The company is privately held and headquartered in Natick, MA. To learn more visit our web site http://www.centage.com , connect with us on Twitter @Centage, or visit our new and improved company blog http://centage.com/Blog/ for the latest insights on budgeting and forecasting strategies.
About Beyond Budgeting Roundtable
The BBRT is an international shared learning network of member organizations with a common interest in transforming their performance management models to enable sustained, superior performance. BBRT helps organizations learn from world-wide best practice studies and encourages them to share information, past successes and implementation experiences to move beyond command and control.