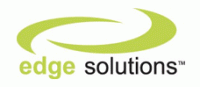 Everyone needs phone service, and we are confident that Edge can offer a better alternative with our Intorrent partnership.
ALPHARETTA, Ga. (PRWEB) June 13, 2013
Edge Solutions, a leading IT solution provider, today announced a new partnership to resell voice over IP solutions and services from Intorrent Technologies. The addition of Intorrent VoIP opens up new opportunities to provide voice solutions to Edge Solutions' customers across the Southern United States, and to the company's key target markets, including healthcare, state and local government, higher education, media and entertainment, and finance/banking.
"Edge Solutions does a lot to support local businesses and growth in the technology sector in Atlanta, so we are pleased to work with Alpharetta-based Intorrent to offer our first voice solutions to the markets we serve," said Julie Haley, CEO. "Everyone needs phone service, and we are confident that Edge can offer a better alternative with our Intorrent partnership."
The new relationship enables Edge Solutions to deliver Intorrent Supercell™, Intorrent Technologies' cloud/hosted phone system. Intorrent Supercell runs a company's communications via the Internet. By renting online server space based on an organization's needs, the service eliminates the need for almost all on-site hardware. For small, nimble operations or businesses with multiple small branch locations, Intorrent Supercell™ decreases costs and saves space in a company's IT center.
"We're honored that Edge Solutions has added Intorrent's cloud-based phone system to their managed services portfolio," said Darrell Hensley, CEO of Intorrent Technologies. "The team at Edge Solutions has a solid track record of successfully providing technology solutions to organizations of all sizes, and our VoIP offering will make their comprehensive IT and data mix even more compelling and effective."
About Edge Solutions
Edge Solutions delivers proactive IT solutions that provide a competitive advantage. The company's team of industry experts is dedicated to providing the right IT solution with expertise in data storage, infrastructure, virtualization, data security, networking, cloud computing, professional services, asset and services contract management to organizations across the Southern United States. For more information about Edge Solutions, visit http://www.edgewit.com.
About Intorrent Technologies
Intorrent Technologies specializes in Asterisk-based VoIP deployments for small- and medium-sized businesses, as well as multi-location enterprises. Cloud, premise or hybrid, Intorrent's solutions and expertise helps companies from any industry optimize their communications and lower costs.