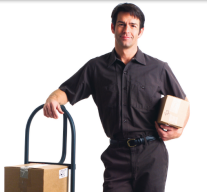 Atlanta, GA (PRWEB) June 13, 2013
A-1 Express, a national leader in same-day delivery, distribution and transportation services throughout the US, announces pick-up truck and minivan same-day delivery services nationwide. The same-day courier service is promoting its pick-up truck and minivan services in efforts to market their variety of on-demand services, improve customer loyalty and increase sales growth. A-1 Express pursues to be the best choice for superior courier logistic solutions throughout the US.
The A-1 Express pick-up truck and minivan service is available daily via its standard 4-hour service, express 2-hour service and long distance on-demand deliveries nationwide. Both vehicles' dimensions are 5 feet in length, 3 feet in width and 3 feet in height. Requested pick up of various-sized packages and freight for these vehicle types include the range of 10-20 box limit. Pick-up truck and minivan services are also typically used for odd-sized items which are light, bulky and can not bend.
The same-day courier has the capability to pick up palletized freight in a pick-up truck and/or minivan as well. Freight utilizing standard-sized pallets are too large for pick-up truck and minivan services, however, pallets within the required size dimensions can be transported by one of these vehicles. Any service request for pallets with questionable dimensions are recommended not to be requested online, but rather contact A-1 Express. Any pallet outside of the pick-up truck and minivan dimensions will automatically be upgraded to a cargo van service and rated accordingly. All customers must have the ability to load and unload the pallet as well.
Pick-up truck and minivan delivery services are not only for local services, but also long-distance services nationwide. The pick-up truck and minivan is the least expensive, fastest service for same-day delivery long distances from state-to-state. Pick-up trucks and minivans have a higher availability rate than cargo vans, which is efficient for long distance delivery requests during night hours. They are also easy to load and unload, which make for easy use for its customers. Any loading charges, unloading time charges, and wait-time charges are applied in the event there are any pick up and/or delivery issues. For specialized pick-up truck and minivan same-day delivery courier solutions, customers can contact A-1 Express sales staff via phone or online, which will promptly respond to all requests.
A-1 Express is a recognized leading same-day courier, transportation and distribution services. From small packages to palletized freight, A-1 Express delivers on-time and fast. From its headquarters in Atlanta, Georgia, A-1 Express successfully services a growing list of over 1,500 clients, including Fortune 500 Companies throughout the US.