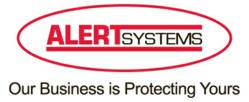 The infographic from Avigilon highlights some important information and puts into perspective how superior HD digital systems are compared to the old analogue systems
(PRWEB UK) 19 June 2013
Avigilon has published a new infographic highlighting the differences between analogue and HD CCTV and why the industry is experiencing a mass switchover to digital high definition technologies.
Previously, companies stuck to grainy analogue images because of budget restrictions, but the development of HDSM™ technology has allowed Avigilon to provide companies with HD surveillance at affordable prices.
Analogue CCTV first emerged in 1942, while digital surveillance was developed in the 1990s. Digital cameras transmit information as data that is broken into binary code then transmitted through the surveillance network before being reassembled into the original signal. This means there is less overall degradation and improved clarity.
To compare the two, one 29 MP HD surveillance camera can cover the same area (with the same resolution) as 95 analogue cameras.
A spokesperson from Alert Systems has reacted to the infographic:
"The infographic from Avigilon highlights some important information and puts into perspective how superior HD digital systems are compared to the old analogue systems. HD cameras are able to utilise network bandwidth and storage space depending on the quantity of cameras, resolution, compression type and scene complexity – allowing for far more effective surveillance and protection."
Used with the permission of avigilon.com/connected.
AlertSystems manage and maintain over 5000 security installations throughout the UK and are specialists in providing business security solutions. Offering professional service and a complete range of security services such as monitored alarm systems for businesses, Automatic Number Plate Recognition and Avigilon CCTV security systems. AlertSystems offers effective and reliable solutions to security problems.