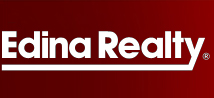 I want to put the power in the hands of the public
St. Cloud, MN (PRWEB) June 13, 2013
Edina Realty's Kris Lindahl, an experienced St. Cloud homes for sale agent, has just sold another great home in a high-demand area of St. Cloud MN. The home, built in 2007 at 2212 67th Avenue N, features two bedrooms, one bathroom, a two-car garage, and over 1000 square feet of living space. "This one is in a great area of St. Cloud," Lindahl said, and continued, "It's close to plenty of entertainment options but is still in a nice,quiet neighborhood." The home sold at a price of $130,000.
The split-level home, sitting on a nice-sized plot of land, has an open floor plan inside with vaulted ceilings and a master bedroom with a walk-in closet and walk-through bathroom. "With this one being built in 2007 everything is built with great quality materials and still looks brand new," Lindahl said, and continued, "If this one piques your interest I've got more just like it to look at." The home also features a maintenance-free deck and patio to enjoy outdoors.
Lindahl has provided only the best resources for both his clients and the general public. "I want to put the power in the hands of the public," Lindahl said, and continued, "That's the only way to maintain a healthy real estate market." Lindahl has created resources like the Minnesota Equity Calculator website, the Minnesota Short Sale Calculator website, and the Minnesota Buyer Search website which allows buyers to start a customized homes search.
Call Kris and his team now for more information at (763) 280-8498 or visit the Minnesota Buyer Search website to start your customized homes search today.