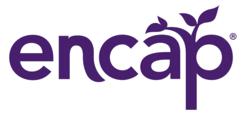 Our motto is 'a better earth from the ground up;' we're hoping this contest will help our customers to live that motto.
Green Bay, WI (PRWEB) June 12, 2013
Encap® LLC, a national lawn, mineral and garden product manufacturing company, has announced that they will once again be running their soil tester contest this year. The contest, which runs through Facebook, will start on June 15 and will run until August 31. During this time, they will give away one soil tester per day.
To sign up for the contest, interested participants need to like the Encap page on Facebook. When they do, a sign-up form will appear that they have to submit in order to qualify for the prize. Once the form is submitted, the participant will be eligible to win for the duration of the contest.
A new aspect to this year's contest will involve a new contest system that rewards people that share the Encap page. The more a person shares the page, the better chance they will have of winning a soil tester. Winners will be notified via email and will also be posted on the Encap Facebook page.
Chris Calawerts, President of Encap, said, "Soil pH plays a major role in creating a thriving and productive soil environment. We're excited to be able to teach our customers the importance that soil pH holds for their lawns and gardens. We gave away a soil tester every day last summer and because of it, many people now understand the need to improve their soil." Calawerts added, "Our motto is 'a better earth from the ground up;' we're hoping this contest will help our customers to live that motto."
The 3-in-1 soil testers measure light, moisture, and pH. The test results can determine which amendments are needed for an improved soil, to create a healthy growing environment. Encap offers various products for soil improvement including Fast Acting™ Lime, Fast Acting™ Gypsum, Fast Acting™ Iron and Fast Acting™ Sulfur.
About Encap®
Headquartered in Green Bay, WI, Encap® makes lawn, mineral and garden products from new lawn kits to stunning flower kits that are easy to use, effective, and safe to use around kids and pets. We use earth-friendly ingredients that create a better soil environment. Our patented Advance Soil Technology™ (AST™) and Seed Watering Technology™ (SWT™) help take the guess work out of growing and maintaining lawns and gardens by improving soil structure and root mass as well as conserving water. Encap products help create a better earth from the ground up™.
Encap, LLC.
3921 Algoma Rd
Green Bay, WI 54311
Phone: 920.406.5050
Fax: 920.406.9740
http://encap.net