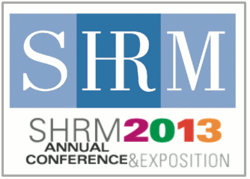 SHRM is an event we look forward to every year.
Chicago, IL (PRWEB) June 14, 2013
The leading technology platform for employee selection management, Hireology, has announced they will be attending the 2013 SHRM Annual Conference in Chicago on Sunday, June 16. The world-class conference joins over 13,000 HR professionals from around the world.
Hireology is excited to be back, as this marks the third consecutive SHRM conference we have attended. "It's definitely an event we look forward to every year," said Erin Borgerson, Hireology's marketing coordinator. "It gives us the opportunity to network with HR professionals and customers on a more personal level."
In preparation for the conference, Hireology has created the 2013 Welcome to Chicago Guide for SHRM attendees. The guide provides a basic highlight of must-see speakers and exhibits at the conference. In addition, the guide outlines popular tourist attractions, restaurants, and bars to attend while in Chicago.
Hireology will be exhibiting at booth 3140 during the Exposition hours. This year's SHRM conference takes place at McCormick Place in Exhibit Hall A. For more information about the event visit http://annual.shrm.org/
About Hireology
Hireology's award-winning Selection Management System helps companies organize their hiring process and leverage data to make better hiring decisions. Franchise systems, banks and financial institutions, healthcare systems, dealer networks, and other multi-site operators use Hireology's web-based Selection Manager™ to deliver consistent and repeatable hiring decisions in the field - leading to better hiring decisions, lower turnover, and increased profitability per location. For more information, please visit http://www.Hireology.com.