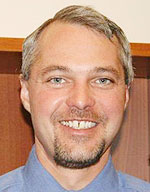 St. Louis, MO (PRWEB) June 13, 2013
Jennifer Giancola, Ph.D., dean of the School for Professional Studies, has announced her decision to leave that position and return to the SPS faculty, effective June 30. Associate dean Matthew Grawitch, Ph.D., will serve as the interim dean until a permanent replacement is named.
A graduate of SLU, Giancola has been part of the University for the last 13 years. She began teaching in 2001 as a full time assistant professor and as chair of the organizational studies program. She served as associate dean before her appointment as dean in 2006.
During her tenure, she and the SPS leadership team increased the school size while enhancing the quality of courses and programs. SPS developed over 20 undergraduate and graduate programs offered in both online and blended formats.
SPS also has created five advisory boards within the community including the Prison Program, corporate and healthcare partnerships, and the Center for Organizational and Workforce Development. The school has doubled in terms of staff, faculty, students and annual tuition revenue.
"I am thankful for the commitment of the University leadership to SPS," Giancola said. "I have felt strongly supported in my role and in the resources provided to the school. I look forward to continuing to serve SLU and advance my teaching and scholarship as a faculty member in SPS."
Also a SLU alumnus, Grawitch earned his doctoral degree in organization psychology and became a faculty member at SPS in 2005. He has been the chair of the organizational studies program, director of the M.A. program in leadership and organizational development, and associate dean of academic development.
All classes in the School for Professional Studies are offered in accelerated eight-week sessions and are designed for busy adults with affordable tuition rates as well as convenient, online classes. SLU for Busy Adults gives working professionals the opportunity to earn their degree with flexible online and evening courses. In Saint Louis University's tradition of excellence, the School for Professional Studies caters to nontraditional students so they can pursue Bachelor's and Master's programs from globally-recognized SLU.
For more information, visit busyadults.slu.edu or call (314) 977-2330.