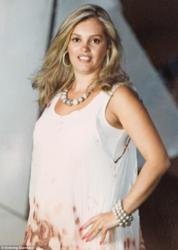 My wife's death could have been prevented, I am sure of it
Bolton, UK (PRWEB UK) 19 June 2013
The woman in question, Maria De Jesus was allegedly discharged from hospital eight days after being subjected to the surgical error but re-admitted herself six days later when she continued to experience debilitating stomach pains (1).
The surgical mistake left Mrs De Jesus suffering from a miscarriage two days later as documented by The Telegraph (1), and it was only then that medical staff read the report which confirmed the mistake. The correct procedure to remove her appendix took place 19 days after the wrong procedure, however she died on the operating table (1).
According to the report by The Telegraph, her family have now vowed to take legal action against Barking, Havering and Redbridge Hospital Trust after Maria's husband Adelino De Jesus, aged 53, is said to be "revolted" by the trauma himself and his family have been through at the hands of the NHS (1).
Speaking on the incident, Asons Executive Suzanne Yates said:
"This story really is harrowing. Where a lack of patient care occurs, victims and their families have every right to take legal action against the institution responsible. In this particular incident, it would appear that there has been a real exercise of substandard care here.
It is quite unimaginable that medical professionals could make a mistake such as this, that would lead to the death of a mother and her child."
The inquest into her death, held at Walthamstow Coroner's court, disclosed that the operation was carried out by two trainee surgeons that were left unsupervised to carry out the procedure (1). It was revealed that Mrs. De Jesus contracted severe sepsis as a result of the untreated appendicitis which led to multiple organ failure (1).
According to The Telegraph Mr De Jesus said:
"The procedure to remove the appendix when Maria was pregnant was not simple. We were told at the inquest that the surgeons had to 'feel' for the organ.
"But they removed the wrong one. We feel that this was negligent.
"My wife's death could have been prevented, I am sure of it.
"By the time they realised how serious the situation was - and they promised us all the best consultants, it was too late.
"This is neglect, this is an unlawful killing. If my wife had been given treatment by fully qualified staff and people were informed of the mistake earlier she could still be alive."
The hospital trust has admitted liability for Mrs De Jesus' death and allegedly sent a letter of apology to her family regarding the fatal mistake.
It has been reported that 8 medical staff are being investigated about the events that led to the unfortunate death, including a senior surgical consultant Dr Babatunde Coker (1).
Further commenting on the death of Mrs De Jesus, Suzanne Yates said:
"I hope that these investigations are taken seriously and it leads to the implementation of further regulations to stop anything like this happening to another patient. Trainee surgeons shouldn't have been left to handle such a risky surgery without adequate supervision. Poor patient care is becoming more and more apparent (2), and I hope this is an isolated incident. Something needs to be done to stop situations such as these from arising."
Being subjected to poor patient care, such as in the case of Mrs De Jesus, can be devastating to families and potentially leave lasting damage to those affected. Anyone that may have been subjected to any related form of medical negligence may be eligible to receive compensation to regain some recompense from the injustice that may have allegedly been issued against them.
Anyone that has suffered a surgical error or any form of medical negligence should contact an expert such as Asons solicitors to see if there are grounds to file a medical negligence claim . For more information visit http://www.asons.co.uk or phone on 01204 521 133 to speak to one of their specialist team.
(1) The Telegraph, Pregnant Mother Died on the Operating Tables After Trainees Removed Ovary by Mistake, 10/06/2013.
http://www.telegraph.co.uk/health/healthnews/10110661/Pregnant-mother-died-on-operating-table-after-trainees-removed-ovary-by-mistake.html
(2) Politics.co.uk, Medical Negligence and Compensation, 2012
http://www.politics.co.uk/reference/medical-negligence-and-compensation

About Asons Solicitors:
Asons Solicitors is a Bolton-based law practice that specialises in personal injury and industrial disease claims. Founded by brothers Imran Akram and Kamran Akram, Asons Solicitors has developed to become a young and dynamic law firm that delivers practical solutions to clients in times of difficulty. Their continued focus on their staff has seen them awarded with the Investors in People "Gold Award"; which is reflected in the professional and personable approach they take in working with clients. They strive to grow and to develop, and their supportiveness and attention to detail ensures that their clients use them time and again.
For further information contact:
Email: info (at) asons (dot) co (dot) uk
Website: http://www.asons.co.uk