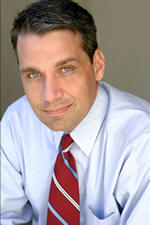 Get treated with the dignity & respect your suffering deserves...
Houston, TX (PRWEB) June 13, 2013
National law firm McDonaldWorley.com has announced the start of a campaign offering free legal case reviews for parents who suspect their children may have sustained injuries during childbirth and may be eligible for financial compensation. Child birth lawsuit attorneys are standing-by with the firm to help review claims and discuss options with parents.
To speak with an experienced lawyer with the firm, to discuss options, people are asked to share the details of the injury claim here - or to call their offices using the toll free number.
Upon sharing the preliminary details of the case, the circumstances surrounding the delivery will be reviewed to determine the legal legitimacy in the eyes of the law, and whether malpractice, negligence or other circumstances are worth pursuing in court.
"Birth is a crucial time, we all expect the sacred trust of the medical professionals involved to be upheld. If injuries occur leading to permanent, lifelong problems - injuries that may have been preventable -- then we are hear to listen and discuss legal options," stated Don Worley, lead attorney with the firm.
Childbirth mistakes and malpractice can cause:

Cerebral Palsy
Erbs Palsy
Nerve injury from forceps
Stretched spinal cord injuries
Other Problems
"Our children are our most precious resource. The tragedy is compounded when mistakes could have been prevented. We change the past, but we can fight to hold those responsible accountable," added Mr. Worley.
About McDonaldWorley.com:
Financial recovery may be available for children with disabilities and those who suspect health problems may have been caused by mistakes or negligence during the childbirth. Compensation benefits are reviewed by experienced birth injury attorneys, the unique details of claim will determine just legal compensation the law may provide.
Parents who wish to learn more about their options are asked to share the details of their situation here: http://www.mcdonaldworley.com/case-evaluation.php