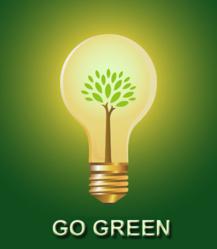 This year we're again offering an opportunity for presentations, from event participants and the general public, on the most effective, proven and practical ways to enhance our regional economy and environment. In addition, we've developed a "Vote for the
Asheville, NC (PRWEB) June 12, 2013
The 2013 Southern Green Living Expo announces the new "Go Green Seminars" with a call for presentations and public interaction opportunity, in conjunction with the upcoming event Oct. 4-6th, 2013 in Asheville, NC. The "Go Green Seminars" are offered during the course of the three day event at no extra cost, providing participants with the most up to date and best ways to "Go Green" in building, clean energy, job training and creation, transportation, outdoor recreation, local agriculture and more.
Ned Ryan Doyle, "Go Green Seminar" Coordinator said, "This year we're again offering an opportunity for presentations, from event participants and the general public, on the most effective, proven and practical ways to enhance our regional economy and environment. In addition, we've developed a 'Vote for the Green' platform at our website for the public to have a voice in the topics and presentations".
The annual Southern Green Living Expo features regional businesses, organizations, community initiatives and educational opportunities showcasing products, services and programs for individuals, homeowners and businesses across the WNC region. "A big part of the success of events such as the Southern Green Living Expo," Doyle said, "Is the opportunity to attend a range of presentations from the experts, the professionals, on a wide range of topics, at no extra charge during the weekend. For 2013, we wanted to bring the public into the selection process with our 'Vote for the Green' website poll."
Beginning June 17th, "Go Green Seminar" preliminary submissions will be accepted for consideration via the Southern Green Living website, visit [southerngreenlivingexpo.com/green-seminars/ . Submissions to make the first cut will then be live on the public voting system in late July. "There's a wealth of information and experience in the region, " Doyle noted, "With so much knowledge available, the new idea of letting the event attendees and general public choose the focus just made sense."
"There is no charge to submit a 'Go Green Seminar' proposal and all ideas are welcome for consideration," Doyle explained, "As the process of submissions and 'voting' proceeds, we'll be able to determine not only the best seminars to offer, but also the ones the public wants the most."
About the Southern Green Living Expo:
The largest green living expo in the Southern Region of the U.S. A. Seeking to turn values into action to achieve the highest quality natural environment, healthier living, and regional economic growth. The expo will be held in one of America's Greenest Cities, Asheville, NC October 4-6, 2013 at the US Cellular Center.