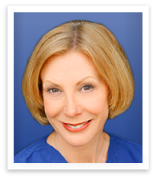 We insert the iStent® for open angle glaucoma during cataract surgery, which is nice to take care of two problems with one trip to the Operating Room
Houston, TX (PRWEB) June 14, 2013
When it comes to eye care, technology has always played a key role. In the past ten years, cataract surgery has advanced tremendously with developments like the premium intraocular lens implant, which has helped many patients reduce the need for glasses after undergoing cataract surgery. Dr. Mary Green, M.D., PhD of Eye Excellence, a Cataract and LASIK practice located in Houston Texas, now has a new a new tool in her arsenal for taking care of cataracts, and mild to moderate open-angle glaucoma (OAG) at the same time: the iStent® Trabecular Micro-Bypass (from Glaukos Corporation).
Having received FDA approval, the iStent® is not only the only implant approved for mild to moderate OAG, but also the smallest implant ever approved by the FDA. The device measures only 1 millimeter in length, but is highly efficient in increasing the outflow of fluid. The device allows for safely lowering eye pressure by creating a trabecular micro-bypass into Schlemm's canal. iStent® is implanted during cataract surgery to treat adults already being treated with a daily regimen of annoying glaucoma eye drops. With iStent®, intraocular pressures are reduced, and it has the potential to reduce or even eliminate the reliance on glaucoma eye drops, which is especially beneficial to OAG patients as they must deal with using two or more types of eye drops everyday to control ocular pressure levels.
Studies have shown that more than 90% of patients do not comply with their ocular medication dosing regimens and nearly 50% discontinue taking their medications before 6 months.
Based on recent FDA studies, Dr. Mary Green of Eye Excellence decided to implement the iStent® into her practice. "We insert the iStent® for open angle glaucoma during cataract surgery, which is nice to take care of two problems with one trip to the Operating Room," says Dr. Green.
If you would like more information on iStent®, contact Eye Excellence at (713) 791-9494 or go to eyeexcellence.com.
About Eye Excellence:
Eye Excellence is a multi-physician ophthalmology practice located in Houston, Texas. They specialize in LASIK, Cornea, and cataract surgery with an emphasis on technology and patient care.
Eye Excellence-Houston, TX 6624 Fannin, Suite 2105 Houston, TX 77030 Phone: 713-791-9494, web: http://www.eyeexcellence.com.