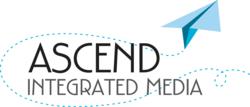 Nationwide, only one in 70 (1.4 percent) 2013 Award recipients qualified as two-time award winners.
Overland Park, KS (PRWEB) June 12, 2013
For the second consecutive year, Ascend Integrated Media has been selected for the 2013 Best of DePere Award in the multimedia category by the DePere Award Program.
Each year, the DePere Award Program identifies companies that it believes has achieved exceptional marketing success in their local community and business category. These local companies enhance the positive image of small business through service to their customers and make their community a great place to live, work and play.
Nationwide, only one in 70 (1.4 percent) 2013 Award recipients qualified as two-time award winners. Various sources of information were gathered and analyzed to choose the winners in each category. The 2013 DePere Award Program focuses on quality, not quantity. Winners are determined based on the information gathered both internally by the DePere Award Program and data provided by third parties.
The DePere Award Program is an annual awards program honoring the achievements and accomplishments of local businesses. Recognition is given to those companies that have shown the ability to use their best practices and implemented programs to generate competitive advantages and long-term value.
The DePere Award Program was established to recognize the best of local businesses. Our organization works exclusively with local business owners, trade groups, professional associations and other business advertising and marketing groups. Our mission is to recognize the small business community's contributions to the U.S. economy.
About Ascend Integrated Media — Ascend Integrated Media is a custom media and marketing services agency that specializes in custom publishing, trade show and event publishing, custom content creation and content integration. Headquartered in Overland Park, Kan., the agency has won 52 national awards in the last three years and celebrated its 31st anniversary last year.
Ascend Integrated Media is uniquely positioned to work with associations, nonprofits, government agencies and companies to develop and produce brand-enhancing communications products. The company engages on behalf of the client to create, produce and distribute print, digital and mobile content associated with marketing, branding and social media initiatives.
Ascend's suite of fully integrated products and services includes print and digital magazine publishing, newspaper publishing, newsletters and eNewsletters, membership directories, product buyers' guides, exhibit guides, city guides, maps, annual reports, hotel door-drop services, advertising/sponsorship/exhibit sales representation, patient education information, website design and management, smartphone mobile app development, iPad/tablet publishing as well as social media account management, targeted text/SMS services and QR code programs.