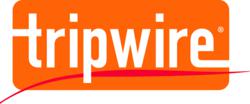 The findings for this question really demonstrate the diversity of opinion on the application of risk-based security management in the enterprise
PORTLAND, OREGON (PRWEB) June 13, 2013
Tripwire, Inc., a leading global provider of risk-based security and compliance management solutions, sponsored an extensive survey on the state of risk-based security management with the Ponemon Institute. The survey respondents included 749 U.S. and 571 U.K. professionals in the following areas: IT security, IT operations, IT risk management, business operations, compliance/internal audit and enterprise risk management.
Respondents were asked: "In your opinion, is information security risk management an 'art' or 'science'?" For the purposes of the survey, 'art' was defined as analysis and decision-making based on intuition, expertise and a holistic view of the organization. 'Science' refers to risk analysis and decision-making based on objective, quantitative measures.
"Business operations and risk managers tend to view risk management as more of an art because they don't feel a precise answer is needed to be able to make a decision," noted Dwayne Melancon, chief technology officer for Tripwire. "People in these roles are looking for directional information to guide their decisions. On the other hand, IT operations and IT security departments tend to view security risk management as a math problem that has a very precise answer. People with these viewpoints are talking about the same thing, but they are using very different language, which can make it difficult to come to a mutually agreed point of view."
Survey respondents had an average of 10.7 years of experience and represented a wide variety of organization sizes and industries, including financial services, healthcare and pharmaceutical, technology and communications, retail, and the public sector.
Key findings by organizational role included:

66 percent of IT and enterprise risk managers and 62 percent of U.S. business operations respondents answered 'art'
62 percent of IT security and 56 percent of U.S. IT operations said 'science'
Key findings by industry sector included:

58 percent of all respondents in the services sector and 59 percent of overall respondents in the industrial sector said 'science'
48 percent of all respondents in the healthcare and pharmaceutical sector and 47 percent of all technology and communications respondents answered 'art'
"The findings for this question really demonstrate the diversity of opinion on the application of risk-based security management in the enterprise," noted Dr. Larry Ponemon, chairman and founder of the Ponemon Institute. "The majority of organizations surveyed continue to be committed to the values risk-based security management can deliver, but differences of opinion on how to approach the problem complicate the communication and collaboration necessary to derive maximum benefit from it."
The complete survey results will be released in five parts over the next two months and will cover the following topics:

Risk-based security management maturity and governance
The value of risk-based security metrics
Key metrics for risk-based security
Risk-based security controls and spending
Risk-based security collaboration, communication and culture
For more information about this survey please visit: http://www.tripwire.com/ponemon/2013/
About the Ponemon Institute
The Ponemon Institute© is dedicated to advancing responsible information and privacy management practices in business and government. To achieve this objective, the Institute conducts independent research, educates leaders from the private and public sectors, and verifies the privacy and data protection practices of organizations in a variety of industries.
About Tripwire
Tripwire is a leading global provider of risk-based security and compliance management solutions, enabling enterprises, government agencies and service providers to effectively connect security to their business. Tripwire provides the broadest set of foundational security controls including security configuration management, vulnerability management, file integrity monitoring, log and event management. Tripwire solutions deliver unprecedented visibility, business context and security business intelligence allowing extended enterprises to protect sensitive data from breaches, vulnerabilities, and threats. Learn more at http://www.tripwire.com or follow us @TripwireInc on Twitter.