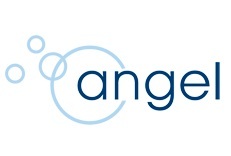 The water was donated as part of Angel Springs' Free Water Initiative, which provides free water bottles for charity fundraising events.
(PRWEB UK) 14 June 2013
Water cooler supplier Angel Springs stepped in at the last minute to donate hundreds of bottles of water for a Halifax school's charity Cancer run.
The Holy Trinity Primary School organised its Youth Against Cancer Run for Friday, June 7 – but last-minute problems with its expected water supplier meant hundreds of young runners faced running without refreshment.
The school turned to Angel Springs on Wednesday, June 5, and thanks to a quick response from the firm's Halifax depot, it was able to deliver 200 water bottles on Thursday evening (June 6).
All money raised from the Youth Against Cancer Run will be donated to The Laura Crane Youth Cancer Trust.
The organiser of the event, Helen Mervill, said: "I would like to extend a huge thank you to Angel Springs for its support of The Laura Crane Youth Cancer Trust and our Youth Against Cancer Run in Halifax
"The donation has made 200 very thirsty children very happy.
"It was a swelteringly hot afternoon, so providing water for the participating children was absolutely essential. We could tell how thirsty they were, as none of it was wasted in water fights!
"The company has unquestionably come to the rescue and I cannot thank them enough."
The water was donated as part of Angel Springs' Free Water Initiative, which provides water bottles for charity fundraising events.
Water has already been provided for the annual Marston's Brewery Beer Festival in April, a golf afternoon held in May for Nottingham's City Hospital, and the Carsington 7+ Run on June 9.
Bottles of water have been pledged for a 10K run in aid of Leukaemia and Lymphoma Research, to be held on June 23, as well as the Ashridge Half Marathon on June 16 and the Walk to Remember on July 14 – both in aid of Rennie Grove Hospice Care.
Water has also been pledged for Compton Hospice's Annual Memory Walk and Fun Run on June 16. Angel Springs will donate 1,000 bottles for the event.
Charity event organisers can apply for the water initiative simply by contacting Angel Springs.
John Murphy, Angel Springs' commercial director, said: "We've always been keen to give our support to charitable organisations, which is why we launched the Free Water Initiative.
"The response has been fantastic. More than 3,000 bottles have been pledged or donated so far – to some really great causes like the Holy Trinity Primary School's Youth Against Cancer Run.
"We're looking forward to doing more of the same in future."
The water cooler supplier and its staff regularly participate in fundraising events. In less than a year, the company has raised more than £10,000 for Make-A-Wish Foundation UK®.
Angel Springs also donates hundreds of bottles of water to Make-A-Wish Foundation® UK all year round.
To find out more about Angel Springs' water for charities initiative, its charitable commitments, and its range of water coolers for the home and office, visit: http://www.angelsprings.com/
ENDS
Notes to Editors:
For more information about this press release, contact Simon James at Angel Springs on sjames(at)angelsprings(dot)com or 0845 600 1845.
Angel Springs:
Angel Springs is a Wolverhampton-based water cooler supplier. It's the longest established water cooler supplier in the UK, and also provides water boilers. The company has distribution centres across the country and currently employs over 180 staff. Angel Springs holds an on-going commitment to raising money for charitable causes.