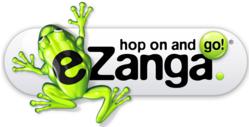 eZanga is a case study in effective traffic quality management, providing their customers with invalid rates significantly below industry averages
Middletown, DE (PRWEB) June 12, 2013
Over the past ten years, eZanga has provided successful online advertising campaigns for companies of all sizes. In addition to their own fraud filtration technology, eZanga uses third party validation tools, Adometry and Fraudlogix to defend against click fraud and bot traffic.
In the latest headlines surrounding the advertising industry, there is a new-found interest in click fraud. In March, the discovery of the chameleon botnet by Spider.io raised eyebrows and justifiable concerns about the amount of advertising dollars that are lost to invalid clicks. Click fraud and the battle against fraudulent activity have been a serious problem for advertisers since the beginning. Even Google, a company with unlimited resources, claims the probability of a 10% invalid click rate average, per their online resource center for Adwords advertisers.
Fraudulent activity exists in every market, but the conundrum with the online advertising industry, is that the fraud is technology based, evolving as fast paced as the industry does. It changes, morphs and adapts to the latest trends and technologies. Fraudsters are finding new ways to appear authentic and trick fraud filters into letting them pass the test. That is why twenty year industry veteran, Rich Kahn, co-founder and CEO of eZanga.com, makes click fraud a primary concern.
Rich Kahn has been involved in the digital marketing space since 1993 and has a detailed strategy in place to combat fraudulent activity on the eZanga network. "The most effective way to beat click fraud is to monitor your traffic constantly from every angle," says Kahn. "Use industry proven tools, pay close attention to client feedback and take advantage of innovative in house technology."
When it comes to utilizing industry proven tools, Kahn has eZanga ready for battle. In order to get through the eZanga network, a click has to survive a three step process of scoring, data testing and behavioral evaluation. "In addition to our own fraud filtration system, Traffic Advisors, we use third party tools such as Adometry and most recently, Fraudlogix to keep a comprehensive view of what is being filtered through the eZanga network," states Kahn. This powerful combination of technology allows eZanga to test traffic at a granular level, before, during and after the click occurs. If an illegitimate click happens to make it through, the activity is categorized, and the advertiser is notified, but not charged.
Adometry is widely used by those investing in the online ad space because they have access to an extensive amount of data from networks industry wide, and they use that data to accurately assess and score traffic quality. According to Kahn, eZanga has filtered every piece of traffic data available through Adometry's scoring platform since he discovered them at their exclusive Click Forensics Summit in June 2008. "The attraction to Adometry is the amount of data points that they have and the valuable information they provide you with," states Kahn. "Adometry gives every click a quality score, and we evaluate their data alongside our internal data to keep fraudulent traffic to a bare minimum."
Former Click Forensics VP of Marketing, Steve O'Brien has worked closely with the eZanga network in the past. "eZanga is a case study in effective traffic quality management, providing their customers with invalid rates significantly below industry averages," says O'Brien. "In fact, eZanga's invalid rate is among the industry's lowest, and they've almost completely eliminated botnet fraud."
Over the past thirty days of scoring data, Adometry demonstrates that bot traffic on the eZanga network is currently at a low 0.2%. "eZanga diligently applies every block list Adometry provides, including both our community based, as well as our visitor-specific block lists as a first line of defense against invalid traffic," states GM of Click Forensics, John Brown. "We believe that the team at eZanga has followed our recommendations for the proper use case of Click Forensics by Adometry, both in scoring, and in the utilization of block lists."
After weeks of testing and evaluating client feedback, eZanga has added Fraudlogix to their third party line of defense against click fraud. "We are impressed by the results we saw from Fraudlogix's technology and we are currently in the process of rolling out this new filter to the entire eZanga network," states Kahn. Fraudlogix brings a unique angle to eZanga's third party validation strategy by focusing mainly on the behavior patterns that fraud uses to emulate human activity. LeadsCouncil, an association dedicated to promoting transparency and best practices recently named Fraudlogix to the "2013 Best in Class" for fraud detection and verification services. "Our experience with eZanga is that they are actively taking measures to improve traffic quality for their clients," states CEO Hagai Shecter. "We've found that they are sincere and committed to ensuring their client's satisfaction and doing their part to win the industry wide battle against click fraud."
Although click fraud will always be a game of cat and mouse, the good news is that it can be detected, and it can be blocked. In addition to company level efforts to reduce click fraud, the Interactive Advertising Bureau (IAB) has established a task force, called Traffic of Good Intent (TOGI) to identify, understand and raise awareness of non-intentional traffic. As a whole, it is important for the industry to work together and share data to separate and minimize the probability of illegitimate traffic to the lowest margin possible.
Unfortunately, advertisers in every market can expect a percentage of their budget to go unseen by the human eye. Television and print advertising have similar drawbacks in which advertisers pay thousands to be seen by a specific number of people based on estimated viewers and circulation figures. When is the last time you fast forwarded through a commercial or just glanced at the complimentary newspaper in your hotel room? More than one advertiser paid top dollar for you to see those ads and according to their estimated figures, you did.
About eZanga.com
eZanga is a search engine that specializes in multiple forms of online advertising solutions for mom and pop shops to large corporations. Since their launch in 2003, eZanga has been on the Inc. 500|5000 list for five consecutive years and has been recognized as one of Philadelphia's fastest growing companies by Philly100, Deloitte and SmartCEO Magazine.
About Rich Kahn
Rich Kahn has been involved in the ad tech industry since 1993. As the CEO of eZanga.com, he has successfully led the company from a tiny tech startup to a widely known tech company with staying power. Kahn has been quoted in several major publications such as ADOTAS, Search Engine Land, YFS Magazine and Crain's New York Business and has appeared on the CNN television network. In 2010, he joined the Ernst and Young "Entrepreneur of the Year" alumni when he won the award as one of the country's most innovative business leaders in the technology sector.