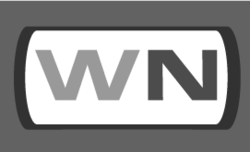 Arlington, VA (PRWEB) June 14, 2013
Virginia-based global hosting company, WebNet Hosting unveiled their cutting-edge, consumer-minded website redesign this month. The site's fresh look is intended to better align with the company's image to match their mission of providing exceptional technical support to their customers as a leading provider of managed dedicated servers and cloud hosting.
WebNet Hosting is confident that the new, simplified design will make it easier for customers to navigate throughout the site and find the information they need--without much effort: "With the new website design, our goal is to increase simplicity, customer engagement and have better conversion rates," says Marketing Manager Boney Pandya.
The site's homepage displays WebNet Hosting's new, more refined approach to site design with clean lines, smart navigation and graphic support that underpins the hosting company's best features and most notable customers (such as the American Red Cross). A global infrastructure map shows the multiple server locations available through six data centers worldwide, and the site displays simple navigation for customers looking for one of three main hosting options: whether it be a dedicated server, cloud server or VPS hosting solution.
"So far, the new website has been much appreciated by our customers and we're getting a positive response." said Boney. Now that hosting options and add-ons are plainly laid out for customers to choose from, more comprehensive hosting solutions are the norm. Customers can now select a plan from the three hosting options, they can choose dedicated servers with managed or unmanaged options, and they can also select the actual location of their server--whether it be in the USA, Europe or Asia.
About WebNet Hosting
WebNet Hosting has been a leading hosting provider for over a decade. The company offers hosting solutions ranging from shared hosting plans, to cloud and VPS solutions, to fully-managed dedicated server options. They specialize in highly available, intuitive customer support and have empowered over 10,000 customers with premier hosting solutions in order to better develop their businesses.
###
For more information on this topic or to schedule an interview with a member of WebNet Hosting, contact 571-312-0716, or e-mail Boney at boney(at)webnethosting(dot)net.