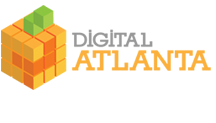 This Conference is for everybody, small businesses as well as C-Suite, executives and agencies.
Atlanta, GA (PRWEB) June 13, 2013
On Tuesday, June 11th, 2013, co-hosts Lee Kantor and Stone Payton of Results Matter Radio on Business RadioX® were joined in the studio by Kashi Sehgal with Gigabark to spotlight the upcoming Digital Atlanta Conference.
Kashi Sehgal is Co-Founder and CEO of Gigabark, a mobile messaging company specializing in phone, text, and survey broadcasts and custom solutions. Gigabark provides web-based voice and text broadcasting solutions that allow a diverse array of organizations to deliver voice and text broadcast services efficiently and cost-effectively. Gigabark's broadcasting system allows clients to reach thousands of contacts with personalized messages within minutes.
Sehgal serves as a Board Member of Georgia's WIN List, and as a member of the Fulton County Career and Technical Education Advisory Council. A co-founder of two non-profits, Music For Tomorrow and Mentor Walk, Sehgal serves as Executive Vice President of the Campus Community Partnership Foundation and CEO of KTrain, her consulting company.
Sehgal is a key point person organizing the upcoming Digital Atlanta Conference, scheduled for October 7-11, 2013 at Atlantic Station. Digital Atlanta is a free, weeklong series of workshops, lectures, networking, and social events that brings together entrepreneurs, innovators, business leaders, solution providers and executives to discuss digital innovations, explore opportunities in the digital space and highlight how Atlanta is leading the charge in many of these areas. According to Sehgal, "This Conference is for everybody, small businesses as well as C-Suite, executives and agencies."
Seghal explained that the flow of the Conference is built around tracks for attendees, including Social Media, Mobile, Non-Profit, Gaming, Sports, Startups and Entertainment. "We try to rank our tracks from beginner to intermediate to expert and there's a lot of how-to provided."
To learn more about Gigabark and the upcoming Digital Atlanta Conference, listen to the complete interview on Results Matter Radio.
About Burr & Forman's Results Matter Radio:
http://resultsmatterradio.businessradiox.com/
Results Matter Radio brings you pertinent business information and real life solutions to help drive desired results – whatever your business may be. We interview Business Leaders and Trusted Advisors about the most important issues in Commercial Real Estate, International Commerce, Healthcare, Family Business, Corporate Litigation, Finance, Philanthropy, Estate Planning, and more.
About Business RadioX® :
Business RadioX® provides a turnkey solution for business owners who want to leverage the power of internet radio to meet their best prospects, establish credibility for their organization and heighten the placement of their brand in search engines rankings. With a professional venue and a proven formula, Business RadioX® helps hosts podcast their shows and create a regular stream of dynamic content to share with their prospects and feed the search engines every week. Programs are recorded and streamed live to the internet from our studios in the greater Atlanta area. For more information or to hear a live show, visit: http://www.businessradiox.com.