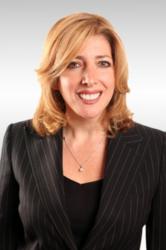 Conshohocken, PA (PRWEB) June 13, 2013
Royer Cooper Cohen Braunfeld LLC (RCCB), a growing law firm focused on emerging growth and middle market enterprises and the people who invest in and lead them, announces the addition of Lisa A. Lori as a partner.
Lori focuses her practice on litigation and business disputes across a range of industries, including technology, real estate, healthcare, marketing, media and financial services. Her practice is national in scope and includes successfully conducting bench and jury trials, arbitrations and mediations throughout the United States.
Lori represents clients throughout all aspects of the litigation process — from pre-litigation counseling and settlement negotiations to trials and appeals. She is a graduate of Marywood University and Temple University School of Law, cum laude, and also has an LLM in trial advocacy.
Before joining RCCB, Lori was a partner in the litigation department of Klehr Harrison Harvey Branzburg LLP. Prior to entering law school, she served as president of an apparel manufacturing and distribution company. Lori's prior experience as a business executive -- along with her vast experience handling complex legal matters -- makes her a valuable asset in achieving her clients' goals and obtaining successful results.
"We are excited to have Lisa join our team as our newest partner," RCCB Litigation Chair Barry Cohen said. "She is a tremendous trial attorney who will add real-world experience for our clients in intellectual property, commercial and real estate litigation. Her expertise will be a great asset for our growing firm."
"I am pleased to be joining Royer Cooper at such an exciting time of growth and expansion for the firm," Lori said. "I am looking forward to working again with my former colleague, Barry Cohen, and in building the firm's litigation practice. It is thrilling to be a part of such a talented and dynamic group of attorneys."
Originally from Luzerne County, Pa., Lori now resides in New Hope, Pa. She is on the Zoning Hearing Board of Solebury Township (Bucks County) and also is the regional director for Fashion Group International.
About Royer Cooper Cohen Braunfeld
Royer Cooper Cohen Braunfeld LLC (RCCB) is headquartered in Conshohocken, Pennsylvania. Grounded in ideals of integrity, practical business judgment and entrepreneurial spirit, the firm offers value-added, results-oriented, creative and sophisticated solutions to emerging growth and middle market enterprises and the people who lead them, at fees that make sense. Additional information about Royer Cooper Cohen Braunfeld is available at http://www.rccblaw.com.